Course Details
Course Code: UKFEC16AUT
Location: Online
Duration: 10 hours
Cost:

£

299.00
Qualification: All modern browsers and devices
Further Details
Course Access: 12 months
Exams Included: Yes
Compatibility: All major devices and browsers
Approved Course:
A003858
Autism Awareness Diploma
Whether you are a teacher or you have a child of your own with autism, our autism awareness diploma is brimming with information, tips and advice to give you the tools to work with these special individuals, helping them enjoy a better quality of life.
The course modules provide you with enough information to give you the ability to start working with these children and adults with ease and confidence. The online course gives you access from anywhere at any time, so you can study at home on your laptop or even on the tube on your way home from work on your smartphone or tablet. The online study experience provided is designed to make studying easier, more convenient and affordable.
Introduction to the Autism Awareness Diploma
This course is broken down into eleven information packed modules to make it easier to manage, learn and absorb the material being provided. Each of the modules is set out in an easy to understand format.
On completion of the course you will be required to pass a multiple choice test. You are given two chances to pass. On passing you can download and print your industry recognised certification or you can have your certificate posted to you at an additional cost.
What You Will Learn
This course is overflowing with information and is designed to give you the knowledge and skill to work with children and adults with autism on a daily basis. This course will teach you the following:
An introduction into autism. Learn the definition of this condition so you have a better understanding moving forward.
The different conditions which could be related to autism
Identify what learning disabilities are associated with autism
In-depth knowledge into the social skills, communications and more
What the main cause of autism is
Insight into how autism is diagnosed in children
How people with this condition communicate
The behavioural patterns of an autistic person
How to set limits
Identify the common myths associated with this condition
How to approach autism
Insight into how to prepare a person for social engagement
Learn the valuable person centred approach
Know how to ensure that you provide a safe environment
Visual strategies
Understand why organisation is so important
Learn about organisation at home, school, work and in the community
Know the ethical considerations when working with someone with autism
Identify how to improve autism awareness
Learn about Autism Awareness UK goals and more
Benefits
The benefits to completing this Autism Awareness diploma are extensive. You can take advantage of this course if you have a passion for work with children or adults who have this condition and you believe you can make a difference. It can also help you if you are currently working with someone or you teach someone with this condition.
The benefits you can expect to enjoy when completing this diploma include:
Gain valuable insight into working or living with someone with autism
Learn tips and advice from industry leaders
Fast track your career
Receive an industry recognised certification
All certificates can be verified online
Further education to show your dedication and passion
Study online at your own pace
Complete the course in a matter of days or months
Study according to your own schedule. Work full time and study part time to complete your diploma.
Easy to manage modules broken down to make studying easier and more enjoyable
Modules available on most devices
Online support
Lifetime access to your study modules
Affordable price
Course Modules/Lessons
What our students have to say…
Has taught me so much about the Autistic spectrum disorder
I have enjoyed doing this course, it was full of excellent information and has taught me so much about the Autistic spectrum disorder.
I will be able to use and implement what I have learnt in my job as a teaching assistant, I would recommend this course to everyone as I believe everyone should have the awareness I now have of people who have Autism.
I had done a fair few online courses to help me be a better teaching assistant and this has to be one of the best courses I have taken and I plan on doing more courses on this site as they are value for money.
Maya Davies – Coventry
This is a fantastic course! I really enjoyed it.
This is a fantastic course! I really enjoyed it. The most useful module is about working with autistic children. There are lots of tips on how to deal with autistic behaviour!
This course really helps me in my work as a support for the 4-old autistic boy in a nursery. Every day I use an imaginative role play to develop his social skills. It really works! This course also increases my knowledge about autism and other related conditions.
Thanks to all modules I could increase my English terminology about autism as well (I am Polish). I can recommend this course to all people who are interested in autism! Thank you very much for this course.
Monika Dudek – York
There was no pressure on myself and progressed at my own pace
My son has Asperger Syndrome, so when this course, Autism Awareness Diploma, came up with 90% off just after Christmas, I thought I would like to do it.
There was no pressure on myself and I progressed at my own pace, the course is very informative with lots of hints and tips. The process of going through the Modules and assignments was also very easy to do. The cost of the course was expensive if I hadn't had 90% off.
I wouldn't hesitate in recommending New Skills Academy courses to other people for their informative and ease of usage. I really enjoyed it.
Dawn Hughes – Mold, Wales
The information was useful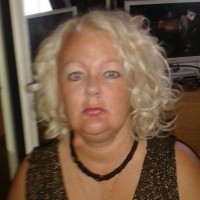 I decided to take this course to help me understand my 8 year old son with ADHD and ASD.
I managed to join the course and find the site with ease and after making my payment it was easy to start to find my documents and download my test sheets after the relevant modules.
I found other links which I am yet to explore further and can see me contacting a few of the organisations mentioned. I now am to put some strategies to the test.
The information was useful and I learnt a lot and got a certificate at the end. Thank you.
Nicki Openshaw – Derby
I would highly recommend this course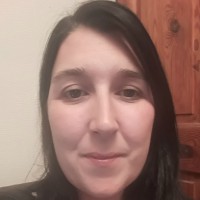 Having worked in schools for years and having a recently diagnosed son this course has opened my eyes to the world of Autism. The course is both informative, easy to work through and enables the learner to gain full understanding about all aspects of Autism.
Through completing this course I have gained employment supporting a child with Autism and I have been able to implement many strategies to assist both my pupil and also my own son.
I would highly recommend this course if you would like to gain a richer understanding of Autism and would like to study online and at your own pace.
Jo Price – Llandudno Junction
Example Certificate
This certificate is to verify that
has successfully completed the
AUTISM AWARENESS DIPLOMA
A003858
Daniel Morgan
Head Tutor
Igrow Academy
FAQ's
Who can take the Autism Awareness Diploma course?

Anyone who has an interest in learning more about this subject matter is encouraged to take the course. There are no entry requirements to take the course.

What is the structure of the course?

The course is broken down into 11 individual modules. Each module takes between 20 and 90 minutes on average to study. Although you are free to spend as much or as little time as you feel necessary on each module, simply log in and out of the course at your convenience.

Where / when can I study the course?

You can study the course any time you like. Simply log in and out of the web based course as often as you require. The course is compatible with all computers, tablet devices and smart phones so you can even study while on the move!

Is there a test at the end of the course?

Once you have completed all 11 modules there is a multiple choice test. The questions will be on a range of topics found within the 11 modules. The test, like the course, is online and can be taken a time and location of your choosing.

What is the pass mark for the final test?

The pass mark for the test is 70%.

What happens if I fail the test?

If you don't pass the test first time you will get further opportunities to take the test again after extra study. There are no limits to the number of times you can take the test. All test retakes are included within the price of the course.

When will I receive my certificate?

Once you have completed your test you can log in to your account and download/print your certificate any time you need it. If you would prefer us to post you a certificate to a UK address, there will be an admin charge of £10 (certificates sent internationally may cost more).

How can I pay?

You can either use your Visa, MasterCard, American Express, Solo cards or PayPal account to pay for the online course. Our site uses the latest SSL encryption to ensure your safety. All payments are handled securely by PayPal.

How long after payment can I begin the course?

You can begin the course immediately after your payment has been received. You will create your login details during the checkout process. We will also send you an email confirming your login details.

How long does it take to complete the Autism Awareness Diploma course?

We estimate that the course will take about 10 hours to complete in total, plus an additional 30 minutes for the end of course test.

How long is my certificate valid for?

Once you have been awarded your certificate it is valid for life. The certificate does not expire or need renewing.