Course Details
Course Code: UKFET15BMA
Location: Online
Duration: 10 hours
Cost:

£

299.00
Qualification: All modern browsers and devices
Further Details
Course Access: 12 months
Exams Included: Yes
Compatibility: All major browsers / devices
Approved Course:
Balloon Modelling Academy Diploma (Accredited)
Are you currently doing balloon modelling as a DIY project for family and friends, having fun with the children at parties and putting your skills to the test? Is this something you would like to do as a career, maybe start your own successful business catering to children's parties and events on a national scale? The balloon modelling academy diploma may be the solution you have been looking for.
Introduction to Balloon Modelling Academy Diploma
Choosing to complete this accredited course can give you all the knowledge and insight you need to start your own successful business. The course covers everything from the equipment you will need to managing bookings, performing risk assessments and more.
The course comprises of twenty six information packed modules which take approximately ten hours to complete. These include photographic and video instructions on how to make various models using balloons.
You study online from any device at any time. You can study at your own pace, managing a full time job and studying in your spare time. On completion you will receive a certificate and the knowledge to start your own balloon modelling business.
What You Will Learn
This accredited course is made up of twenty six modules, each one providing you with valuable information you can use to run a successful business. These include:
Introduction to becoming a balloon modeller – learn more about the industry and what it takes to be successful in this industry.
Types of work balloon modellers do – in this module you will be given insight into the types of jobs you can expect to do, adult entertainment and the importance of staying up to date with the latest trends and crazes.
Equipment and materials needed – here you will learn what equipment and materials you will need to run your own balloon modelling business. It also covers how marker pens can be a valuable resource and why you need your own transport when running a business in this industry.
Code of Conduct/Child Protection – this is a very important module which will help you identify the code of conduct relating to equity and how to ensure you adhere to the child protection regulations at all times.
Health and Safety and Risk Assessments – this module is going to provide you with valuable information on carrying out an effective risk assessment and health and safety protection.
Managing Bookings – in this module you will learn how to manage your bookings effectively, manage your time and the importance of booking contracts.
Pricing and costs – here you will learn how to set different pricing models and how to identify your costs as a balloon modeller. You will also learn how to track income and expenditure and how to set pricing for certain events.
Starting and running your own business – this module is dedicated to giving you the guidance and information you need to start and run your own successful balloon modelling business from business plans to services offered.
Insurance, Accounting and Tax – as a business owner there are so many important factors to take into consideration and this module is designed to give you advice on insurance, accounting and tax.
Marketing – make the most of online marketing tools and social media, networking and what to include in your advertising material are just some of the marketing information covered in this module.
The Do's and Don'ts When Things Don't Go to Plan – this module will cover dealing with complaints, dealing with last minute damage to equipment and so much more.
Balloon modelling techniques – an information packed module on the basics of balloon modelling techniques; twisting balloons, pumping balloons and tying balloons.
How to make modules – the remaining modules comprise of valuable information and guides on how to make various animals and shapes with balloons, along with video tutorials and guides to help you successfully build your balloon modelling career.
Benefits of Balloon Modelling Academy Diploma
There are numerous benefits to completing this accredited diploma and jump start your career in balloon modelling.
Start your own business
Learn various and useful techniques you will use daily
Jump start your balloon modelling career
Learn the secrets to success in this industry
Know all the rules and regulations associated with health and safety
Course Modules/Lessons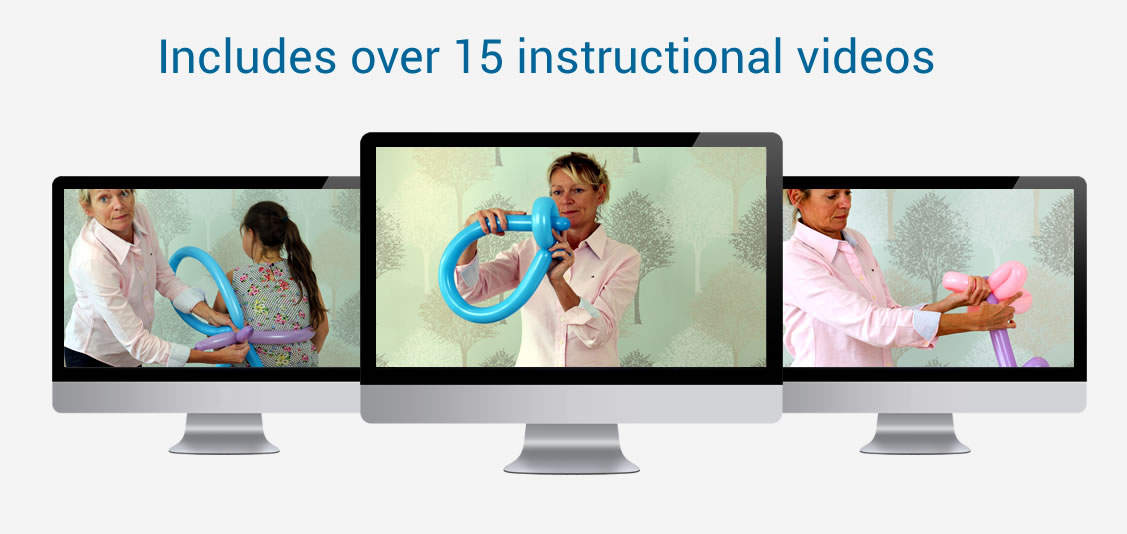 What our customers say…
I am delighted with this course!
I was interested in this course initially as a parent looking for new fun ways to entertain the kids. I thought balloon modelling would also be a fun skill to add to my CV!
That said, I didn't go into the course with huge expectations beyond what you might learn in online videos, but I was wrong!
The course covered business and marketing aspects that I wasn't really anticipating and will no doubt prove to be priceless in my day-to-day job, let alone if I decide to add balloon modelling to my career in some way. Add to this the clear on-screen instructions for what can be quite a fiddly subject, I must say that I am delighted with this course!
Mitt Nathwani – Oxford
I loved every minute of the course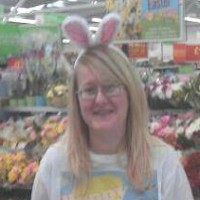 I found the course very useful. I loved every minute of the course, the layout is clear and very easy to use. The take notes section is very useful, handy if your pen runs out of ink, which mine did.
The information was easy to read and follow. The pictures and videos was laid out very well, which are easy to follow. The PDF was great to follow and great to have for after the course to refresh your memory. Perfect for balloon modellers.
Thank you so much for the course. I have now added another certificate to my CV and customer like the idea of the certificate 🙂 Thank you again.
Kirstie Hood – Hurlford
Example Certificate
This certificate is to verify that
has successfully completed the
BALLOON MODELLING ACADEMY DIPLOMA (ACCREDITED)
Daniel Morgan
Head Tutor
Igrow Academy
FAQ's
Who can take the Balloon Modelling Academy Diploma (Accredited) course?

Anyone who has an interest in learning more about this subject matter is encouraged to take the course. There are no entry requirements to take the course.

What is the structure of the course?

The course is broken down into 26 individual modules. Each module takes between 20 and 90 minutes on average to study. Although you are free to spend as much or as little time as you feel necessary on each module, simply log in and out of the course at your convenience.

Where / when can I study the course?

You can study the course any time you like. Simply log in and out of the web based course as often as you require. The course is compatible with all computers, tablet devices and smart phones so you can even study while on the move!

Is there a test at the end of the course?

Once you have completed all 26 modules there is a multiple choice test. The questions will be on a range of topics found within the 26 modules. The test, like the course, is online and can be taken a time and location of your choosing.

What is the pass mark for the final test?

The pass mark for the test is 70%.

What happens if I fail the test?

If you don't pass the test first time you will get further opportunities to take the test again after extra study. There are no limits to the number of times you can take the test. All test retakes are included within the price of the course.

When will I receive my certificate?

Once you have completed your test you can log in to your account and download/print your certificate any time you need it. If you would prefer us to post you a certificate to a UK address, there will be an admin charge of £10 (certificates sent internationally may cost more).

How can I pay?

You can either use your Visa, MasterCard, American Express, Solo cards or PayPal account to pay for the online course. Our site uses the latest SSL encryption to ensure your safety. All payments are handled securely by PayPal.

How long after payment can I begin the course?

You can begin the course immediately after your payment has been received. You will create your login details during the checkout process. We will also send you an email confirming your login details.

How long does it take to complete the Balloon Modelling Academy Diploma (Accredited) course?

We estimate that the course will take about 10 hours to complete in total, plus an additional 30 minutes for the end of course test.

How long is my certificate valid for?

Once you have been awarded your certificate it is valid for life. The certificate does not expire or need renewing.