Course Details
Course Code: UKMG17CGD
Location: Online
Duration: 30 hours
Cost:

£

499.00
Qualification: All modern browsers and devices
Further Details
Course Access: 12 months
Exams Included: Yes
Compatibility: All major devices and browsers
Approved Course:
A003193
Includes the Following Courses
The Complete Gardening Diploma
Whether you are thinking of starting a career outdoors as a gardening expert or you are already working in the industry and are thinking of starting your own garden company, The Complete Gardening Diploma is the right choice for you.
Garden Design and Maintenance Diploma
This information packed course will teach you the basics you need to start your own gardening company or boost your career within the gardening industry. You can turn your hobby into a successful business by completing the twenty nine modules and passing the multiple choice question test.
The modules cover everything from basic gardening to pest control, landscaping and more. The course takes approximately fifteen hours to complete and on successful completion, you will have the ability to download and print your industry recognised diploma.
When applying for a position within the gardening industry, your potential employer will be able to confirm your certification online. During your studies you will enjoy the convenience of studying at your own pace with no set schedule and from anywhere using any device, as long as you have a connection to the internet to access the modules.
The modules included in this Garden Design and Maintenance Diploma are brimming with information to help you jumpstart your gardening career and turn your hobby and passion into a money-making opportunity.
Zen Gardening Certificate
We have created this Zen Gardening course to give students all the information they require to build and care for a Zen garden. When you complete this course, you will know all you need to know about creating a Zen garden as well as how to keep it up over the years.
The course contains topics ranging from understanding Zen and Buddhism to general garden maintenance and pest control. We have worked to ensure that this course allows you to create a Zen garden that you will love, and one that you can care for year after year.
The course is totally online and offers students a convenient way to work through the course material that works best for their personal schedules. Students can continue to work full time while taking the course.
Urban Gardening Certificate
This Urban Gardening course is designed to give you all the information you need to start a garden in an urban area. Upon completing the course, not only will you be ready to create a garden from scratch, you will know how to keep up and expand your garden year after year.
This course includes everything from choosing a location for your urban garden to collecting seeds from your garden for the following years. We have created this course to ensure that you understand what creating an urban garden entails and how to care for the garden you create.
The course is online and provides you with a convenient way to study the course material when it is most convenient for your schedule. Students who take the course still have time to continue working.
Course Modules/Lessons
Fantastic course, very educational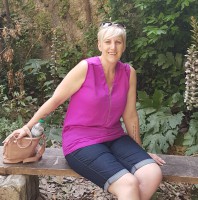 I decided to take an online course in garden maintenance etc. as I love my garden. Found the Complete Garden Design and Maintenance course on New Skills Academy which covered Urban, Zen and Design all in one.
So far I have completed the Urban and Zen and thoroughly enjoyed them both. My brother has asked me to design a Zen garden for him next summer so I can't wait to put my ideas into practise.
Fantastic course, very educational, has given me some great inspiration and excellent value for money! I would recommend it to anybody.
Donna Coleman – Kettering
Example Certificate
This certificate is to verify that
has successfully completed the
THE COMPLETE GARDENING DIPLOMA
A003193
Daniel Morgan
Head Tutor
Igrow Academy
FAQ's
Who can take the Complete Gardening Diploma course?

Anyone who has an interest in learning more about this subject matter is encouraged to take the course. There are no entry requirements to take the course.

What is the structure of the course?

The Complete Gardening Diploma Course consists of 3 courses:
Each course consists of between 5 and 30 individual modules.
Modules can take from 20 to 90 minutes to complete. You are free to spend as much or as little time as you feel necessary on each module, simply log in and out of the course at your convenience.

Do I have to study the courses in a certain order?

No. You can study the courses in any order you choose. If you want to, you can do one module from a course and then move on to the next course.

Where / when can I study the course?

You can study the course any time you like. Simply log in and out of the web based course as often as you require. The course is compatible with all computers, tablet devices and smart phones so you can even study while on the move!

Is there a test at the end of the course?

Yes. Once you have completed all of the modules for each course there will be a multiple choice test.
The questions will be on a range of topics found within the modules. The test, like the course, is online and can be taken a time and location of your choosing.

What is the pass mark for the final test?

The pass mark for each test is 70%.

What happens if I fail the test?

If you don't pass the test first time you will get further opportunities to take the test again after extra study. There are no limits to the number of times you can take the test. All test retakes are included within the price of the course.

When will I receive my certificate?

Once you have completed your test you can log in to your account and download/print your certificate any time you need it. If you would prefer us to post you a certificate to a UK address, there will be an admin charge of £10 (certificates sent internationally may cost more).

How can I pay?

You can either use your Visa, MasterCard, American Express, Solo cards or PayPal account to pay for the online course. Our site uses the latest SSL encryption to ensure your safety. All payments are handled securely by PayPal.

How long after payment can I begin the course?

You can begin the course immediately after your payment has been received. You will create your login details during the checkout process.
We will also send you an email confirming your login details.

How long does it take to complete the Complete Gardening Diploma course?

We estimate that the course will take about 30 hours to complete in total.

How long is my certificate valid for?

Once you have been awarded your certificate it is valid for life. The certificate does not expire or need renewing.