Course Details
Course Code: UKFEC17DAD
Location: Online
Duration: 14 hours
Cost:

£

299.00
Qualification: All modern browsers and devices
Further Details
Course Access: 12 months
Exams Included: Yes
Compatibility: All major devices and browsers
Approved Course:
A007428
Dental Assistant Certificate
It is rare to come across a dental clinic or office that functions efficiently in the absence of dental assistants. Dental assistants help dentists perform clinical procedures, manage patient care as well as oversee the administrative and clerical operations. Dental assistants are responsible for performing a range of functions and duties.
What you will learn
In this course, you will learn:
The different members of the dental team, their roles and responsibilities and how to work in a team environment
The different skills and qualifications that you will require in order to become a dental assistant
Different principles underlying organisation and operation of a dental office including administrative and clerical duties such as filing, computerisation of records and so on.
Detailed insights into oral health, anatomy and hygiene as well as dental charting
How to maintain health and safety standards in a dental office by complying with regulations and rules
Communication techniques that will include interactions with patients, other healthcare professionals, colleagues and dentists. You will learn how to welcome a patient, provide information, clarify doubts and prepare the patients by making them comfortable
How to provide chair-side assistance to the dentist by fabricating temporary restorations, cleaning and polishing removable dental appliances
How to maintain infection control and protecting the dental team by following correct protocols
How to manage instrumentation by sterilising and positioning instruments for easy access; passing instruments to the dentist during dental procedures and suctioning them
How to select, mix and place materials on instruments as well as inside the patient's mouth
How to assist the dentist during medical and dental emergencies by maintaining CPR certifications and assisting with oxygen and drug supply
Maintenance of dental equipment and operation according to manufacturer's instructions, trouble-shooting, calling the manufacturer for repairs and evaluating new equipment
How to manage inventory by checking stocks, anticipating requirements, placing and verifying orders
Benefits of taking this course:
The benefits of doing the dental assistant certificate course include:
A clear understanding of your duties and responsibilities in the dental office or clinic; you will develop improved communication techniques and will be able to help patients quell their fears and feel at ease
You will also develop a mixed set of skills including interpersonal and technical skills. The reinforcement of different techniques will help you provide able and efficient assistance to the dentist. Moreover, you will become skilful at performing tasks such as taking oral impressions and radiographs etc. Competent dental assistants significantly increase the efficiency levels of the dentists and contribute to the overall success of the clinic
The modules are designed to provide maximum information explained in detail and includes all the important information that you need in order to acquire competency as a dental assistant. The course will provide you with the training necessary to make your knowledge meaningful and necessary. You will acquire the principles, values and understanding required to help you excel in your chosen career.
Course Modules/Lessons
This is the best opportunity for me.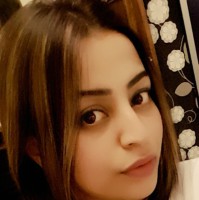 I haven't finished my course yet but LOVE the way I can study from home. I'm a mother of 3 kids, 22 years old and been out of work/college for a while now. This is the best opportunity for me.
I joined with a friend that lives far from me so that's good. I also liked that I could get an NUS Extra card, that's a big bonus for me. I hope that I do well in this course. Being a Dental Nurse is my dream job.
Thank you New Skills Academy.
Aishah Raidah – Bradford
Example Certificate
This certificate is to verify that
has successfully completed the
DENTAL ASSISTANT CERTIFICATE
A007428
Daniel Morgan
Head Tutor
Igrow Academy
FAQ's
Who can take the Dental Assistant Certificate course?

Anyone who has an interest in learning more about this subject matter is encouraged to take the course. There are no entry requirements to take the course.

What is the structure of the course?

The course is broken down into 10 individual modules. Each module takes between 20 and 90 minutes on average to study. Although you are free to spend as much or as little time as you feel necessary on each module, simply log in and out of the course at your convenience.

Where / when can I study the course?

You can study the course any time you like. Simply log in and out of the web based course as often as you require. The course is compatible with all computers, tablet devices and smart phones so you can even study while on the move!

Is there a test at the end of the course?

Once you have completed all 10 modules there is a multiple choice test. The questions will be on a range of topics found within the 10 modules. The test, like the course, is online and can be taken a time and location of your choosing.

What is the pass mark for the final test?

The pass mark for the test is 70%.

What happens if I fail the test?

If you don't pass the test first time you will get further opportunities to take the test again after extra study. There are no limits to the number of times you can take the test. All test retakes are included within the price of the course.

When will I receive my certificate?

Once you have completed your test you can log in to your account and download/print your certificate any time you need it. If you would prefer us to post you a certificate to a UK address, there will be an admin charge of £10 (certificates sent internationally may cost more).

How can I pay?

You can either use your Visa, MasterCard, American Express, Solo cards or PayPal account to pay for the online course. Our site uses the latest SSL encryption to ensure your safety. All payments are handled securely by PayPal.

How long after payment can I begin the course?

You can begin the course immediately after your payment has been received. You will create your login details during the checkout process. We will also send you an email confirming your login details.

How long does it take to complete the Dental Assistant Certificate course?

We estimate that the course will take about 14 hours to complete in total, plus an additional 30 minutes for the end of course test.

How long is my certificate valid for?

Once you have been awarded your certificate it is valid for life. The certificate does not expire or need renewing.