Course Details
Course Code: UKFEC17IDD
Location: Online
Duration: 15 hours
Cost:

£

299.00
Qualification: All modern browsers and devices
Further Details
Course Access: 12 months
Exams Included: Yes
Compatibility: All major devices and browsers
Approved Course:
Interior Design Diploma
The How To Become An Interior Designer course contains everything you need to know in order to prepare to work as an interior designer. Interior design is a popular career choice for many people who have an interest in the visual arts and home décor, and this profession can be both creatively and financially fulfilling. However, it is important to understand not only the fundamentals of interior design, but also the practical side of working in this competitive industry.
Once you understand the key issues that govern design projects, you will have the confidence to build your own personal style whilst helping your client devise their ideal home or commercial space. This course begins with a discussion of what interior designers do on a day-to-day basis, how they are trained, and the qualities necessary to succeed in this line of work. It then looks at a number of topics within interior design, enabling you to develop an understanding of how interior projects are managed. The modules within this course cover colour, project management, furniture, materials, textures, and much more. The course also contains clear, up-to-date information on what you need to consider when setting up your own interior design business. You will also learn about sustainability in interior design; an issue that has recently begun to receive attention in the industry.
What You Will Learn
What an interior designer does, the history of interior design as a profession, the most popular manual and digital tools used to complete projects, and the typical routes people follow when building their career as a designer.
How to plan a project, and work with clients and other contractors to ensure that a client brief is filled.
Important issues that will arise when planning and decorating specific types of space, including kitchens, offices, bathrooms, bedrooms and living rooms, and how to address them.
An overview of colour psychology, colour terminology and how interior designers use colour to enhance the appearance of a space.
The importance of selecting appropriate surfaces, materials and textures when deciding on a style and aesthetic, including floor and wall coverings.
The different ways in which lighting can alter the mood and appearance of a space, and how to select the right kind of illumination for any room.
How to choose furniture for any space, how to draw inspiration from the most popular kinds of style used in interior design, and how to customise furniture so that it fits your client's vision.
How to make the most of textiles and accessories to add personality to any project.
What is meant by the term "green design", and how you can make sure that your design practice is ecologically and ethically sound.
The steps you will need to take when starting your own business.
Benefits of taking this course:
You can learn the material in any place, at any time, and at your own speed.
All you need is an internet-enabled device.
Content is presented as brief modules, making learning easy.
Access to an online support system.
A complete overview of the steps you need to take in order to become an interior designer, together with an overview of design theory and practice.
Affordable cost.
Course Modules/Lessons
New Skills Academy offer amazing content at a great price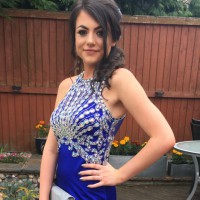 So pleased I picked this course after I had looked at a variety of different interior design courses. New Skills Academy offer amazing content at a great price, and to be able to keep the course content was great.
I felt I would be rushed with other courses I looked at from different sites, with there being a limit of 60 days for the content, however this one is unlimited. I feel there is a good layout of the information and I think it is great that there is a layout for printing out too.
It's great that you get rewards for completing things. I think that this course definitely offers some of the best content and way of presenting things for a subject I have always been interested in.
Emily Holland – Wigan
Example Certificate
This certificate is to verify that
has successfully completed the
INTERIOR DESIGN DIPLOMA
Daniel Morgan
Head Tutor
Igrow Academy
FAQ's
Who can take the Interior Design Diploma course?

Anyone who has an interest in learning more about this subject matter is encouraged to take the course. There are no entry requirements to take the course.

What is the structure of the course?

The course is broken down into 10 individual modules. Each module takes between 20 and 90 minutes on average to study. Although you are free to spend as much or as little time as you feel necessary on each module, simply log in and out of the course at your convenience.

Where / when can I study the course?

You can study the course any time you like. Simply log in and out of the web based course as often as you require. The course is compatible with all computers, tablet devices and smart phones so you can even study while on the move!

Is there a test at the end of the course?

Once you have completed all 10 modules there is a multiple choice test. The questions will be on a range of topics found within the 10 modules. The test, like the course, is online and can be taken a time and location of your choosing.

What is the pass mark for the final test?

The pass mark for the test is 70%.

What happens if I fail the test?

If you don't pass the test first time you will get further opportunities to take the test again after extra study. There are no limits to the number of times you can take the test. All test retakes are included within the price of the course.

When will I receive my certificate?

Once you have completed your test you can log in to your account and download/print your certificate any time you need it. If you would prefer us to post you a certificate to a UK address, there will be an admin charge of £10 (certificates sent internationally may cost more).

How can I pay?

You can either use your Visa, MasterCard, American Express, Solo cards or PayPal account to pay for the online course. Our site uses the latest SSL encryption to ensure your safety. All payments are handled securely by PayPal.

How long after payment can I begin the course?

You can begin the course immediately after your payment has been received. You will create your login details during the checkout process. We will also send you an email confirming your login details.

How long does it take to complete the Interior Design Diploma course?

We estimate that the course will take about 15 hours to complete in total, plus an additional 30 minutes for the end of course test.

How long is my certificate valid for?

Once you have been awarded your certificate it is valid for life. The certificate does not expire or need renewing.