Course Details
Course Code: UKFEC17CVT
Location: Online
Duration: 12 hours
Cost:

£

299.00
Qualification: All modern browsers and devices
Further Details
Course Access: 12 months
Exams Included: Yes
Compatibility: All major devices and browsers
Approved Course:
Interview Skills & CV Writing Certificate
Whether you are entering the job market for the first time or looking for a complete change in career, improving your CV writing and interview skills is the first step to securing your ideal job.
These skills are crucial for career success, but few of us were taught them at school. This course will give you a comprehensive overview of how employers screen applications, what they are looking for at all stages of the recruitment process and how to demonstrate that you are the perfect person to fill the position.
You will discover the best strategies for succeeding at an interview, how to tackle psychometric tests and assessments, how to build rapport with an interviewer and how to negotiate salary and benefits you deserve. Learn how to approach your job search with confidence and take control over your career.
You Will Learn:
How to write a CV that will distinguish you from the competition.
What employers look for when they read a CV.
How to write a cover letter that will convince an employer that you are the right person for the job.
What you need to know about the company and your interviewer in advance of the interview, and how to use your knowledge to gain an advantage over the other candidates.
The best way to answer popular job interview questions.
How to handle various types of face to face interview, including group interviews and assessment days.
How to succeed in giving an effective phone or telephone interview.
How to learn from a bad interview experience and improve your chances of future success.
An overview of the most common tests.
How to negotiate the terms of a job offer during or after an interview.
Benefits Of Taking This Course
Your knowledge will make you an attractive candidate for roles that require you to help others, including roles in the HR and training sector.
Your chances of finding a new job will improve – you will secure more interviews, appear more confident throughout the selection process and raise your value in the eyes of employers.
You can study from any location with an internet connection.
Learn the material at any time and at your own pace.
Lifetime access to the course – no deadlines.
Obtain a recognized certification when completing the course, which will improve your career prospects.
Course Modules/Lessons
Well laid out and very interesting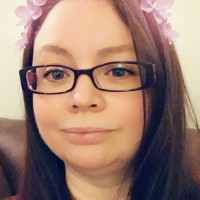 I found it well laid out and very interesting. It definitely held my attention and I therefore found it quick and easy to complete.
I liked the little exercises and assignments throughout that helped to consolidate my learning. I also picked up lots of useful tips on making a success of my future job applications and how to handle the dreaded interviews!
A great course and I would highly recommend it for anyone, including people like me who need a refresher course to update their job hunting skills.
Shirley Sully – Derby
I have been offered numerous job offers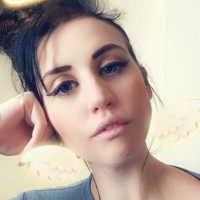 I started this course while I was searching for a new job and it has been the biggest help. My CV was not professional and pretty basic when I started.
Now I have a professional CV and I can write a good cover letter referring to the company's post and position I am wanting. Due to this I have been offered numerous job offers and I can walk into the interviews feeling a lot more confidant and comfortable knowing what to say and body language.
I would 100% recommend this course to anyone looking for a job and doesn't feel confident about interviews.
Louise Mallon – Rotherham
Definitely very useful if you applying for any job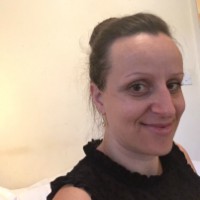 Before I started the course I thought I knew everything already but during the course I learned that I wasn't prepared for interviews at all.
As I plan to change careers path I have learned what I need to improve in my CV and change the way I see the interview experience. The whole list of possible interview questions and stages of interviews is just what I need.
I like the idea that at any time I can refer to material and there is no deadline which helped me to complete the course in my own speed.
It isn't very short course but definitely very useful if you applying for any job.
I would recommend this course to anyone applying for first job or changing career.
Brilliant course! Thank you
Inna Jiwa – London
Example Certificate
This certificate is to verify that
has successfully completed the
INTERVIEW SKILLS & CV WRITING CERTIFICATE
Daniel Morgan
Head Tutor
Igrow Academy
FAQ's
Who can take the Interview Skills & CV Writing Certificate course?

Anyone who has an interest in learning more about this subject matter is encouraged to take the course. There are no entry requirements to take the course.

What is the structure of the course?

The course is broken down into 10 individual modules. Each module takes between 20 and 90 minutes on average to study. Although you are free to spend as much or as little time as you feel necessary on each module, simply log in and out of the course at your convenience.

Where / when can I study the course?

You can study the course any time you like. Simply log in and out of the web based course as often as you require. The course is compatible with all computers, tablet devices and smart phones so you can even study while on the move!

Is there a test at the end of the course?

Once you have completed all 10 modules there is a multiple choice test. The questions will be on a range of topics found within the 10 modules. The test, like the course, is online and can be taken a time and location of your choosing.

What is the pass mark for the final test?

The pass mark for the test is 70%.

What happens if I fail the test?

If you don't pass the test first time you will get further opportunities to take the test again after extra study. There are no limits to the number of times you can take the test. All test retakes are included within the price of the course.

When will I receive my certificate?

Once you have completed your test you can log in to your account and download/print your certificate any time you need it. If you would prefer us to post you a certificate to a UK address, there will be an admin charge of £10 (certificates sent internationally may cost more).

How can I pay?

You can either use your Visa, MasterCard, American Express, Solo cards or PayPal account to pay for the online course. Our site uses the latest SSL encryption to ensure your safety. All payments are handled securely by PayPal.

How long after payment can I begin the course?

You can begin the course immediately after your payment has been received. You will create your login details during the checkout process. We will also send you an email confirming your login details.

How long does it take to complete the Interview Skills & CV Writing Certificate course?

We estimate that the course will take about 12 hours to complete in total, plus an additional 30 minutes for the end of course test.

How long is my certificate valid for?

Once you have been awarded your certificate it is valid for life. The certificate does not expire or need renewing.