Course Details
Course Code: UKFEC16MKD
Location: Online
Duration: 20 hours
Cost:

£

299.00
Qualification: All modern browsers and devices
Further Details
Course Access: 12 months
Exams Included: Yes
Compatibility: All major browsers / devices
Approved Course:
A003151
Makeup Artist Diploma
Do you have a passion for makeup and beauty? Do you love creating different characters using makeup? Do you enjoy trying new ideas every time you go out? Have you considered a career in makeup and just have not found the time or a course you can afford? Then we have the solution for you.
Introduction to the Makeup Artist Diploma Course
The makeup diploma is an effective online training course which comprises of twenty two information packed modules that include learning how to contour and how to apply the perfect smokey eye. The course takes approximately twenty hours to complete, enabling you to study in your own time and at your own pace.
The benefit to the makeup course is that you can study while working a full time job, studying from any device and at any time, as long as you have access to the internet.
What you will learn
The course is filled with twenty two modules which are designed to teach you everything you ever wanted to know about makeup from its history to how to use it. This includes over an hour of instructional video to help you fine tune your skills and achieve success moving forward.
Understand makeup artistry along with the latest trends.
Learn about the history of makeup, a time line of events and makeup through the centuries.
Know the role of a beauty makeup artist, what you will have to do, working conditions and more.
Get to know the skin, it's anatomy through to products, techniques and problem solving common skin issues.
Know your tools. Get a good understanding on the different brushes you will have to use, how to care for them and how to choose a good quality brush.
Learn how to use the brushes in terms of length, shape and effective application.
Understand the uses of foundation, how to choose the right foundation, other products and application.
Get to understand corrective makeup, how to use tools and other products.
Learn the various makeup styles, day time, night time, angles and more.
Learn how to apply eye makeup along with common mistakes and eye shapes.
Learn about effective eyeliner techniques, mistakes and more.
Get to grips with brow grooming. Know how to groom the brows, benefits of brow grooming, mistakes and how to fix problem areas and mistakes.
Learn how to apply false eyelashes effectively.
Know how to apply cheek colour, along with blush types and facial shapes.
Understand how to apply lip colour, tips, benefits and mistakes.
Get to know the current beauty trends.
Learn about makeup in TV, film and magazines. Emphasising features, character makeup and more. Is this the position for you?
Know what hair styles work best with what makeup to ensure the two work seamlessly together.
Know how to maintain radiant skin from important steps to tips and advice.
Understand the different makeup techniques for different seasons. Know what makeup works in summer and winter. Get a good understanding on the latest season trends.
Learn some advanced techniques which can help you in your makeup career. Learn about contouring, useful tips, eye techniques and more.
Identify what you need to start and run your own beauty salon from management to health and safety and so much more.
Benefits
There are numerous benefits you can take advantage of when choosing to complete this information packed course. The benefits include:
Course broken into twenty two easy to manage modules
Lifetime access to course content online
One full hour of instructional video
Start your own business with confidence
Fast track your career
Study at your own pace in your own time
Receive diploma on successful completion
Get a second chance to take the test in the event you do fail
Gain valuable insight into the makeup industry
Enjoy the convenience of online support throughout your study experience
Course Modules/Lessons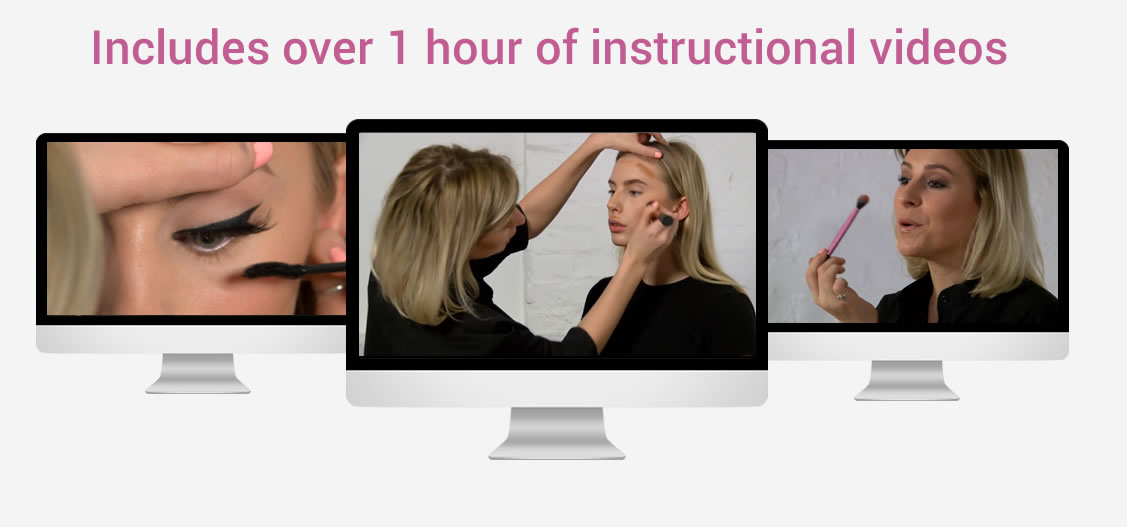 What our students have to say…
Great course, thanks for the experience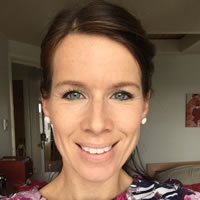 Brilliant course, worked at my own pace. Learnt heaps of good tips and I would highly recommend this to anyone.
Really enjoyed doing practicals on my family and friends and they were very impressed with the results. I learnt a lot about products and tools, about applying different makeup on different skin tone and how to look at a client's face and access what is best for them.
I'm hoping to use my skills in the future to do some make up artistry and with a bit more practice I think I could get quite good!! Great course, thanks for the experience
Georgia May – Isles of Scilly
The videos are extremely helpful
I did not realise how in depth make up actually was until I actually began the course.
I found the course material very beneficial and it gave me an understanding of how to use all aspects of make up.
The videos are extremely helpful and the tutor on them is very precise and clear.
I am exceedingly happy I took this course and it has put me in place for the perfect start. Highly recommend thank you New Skills Academy for giving me the opportunity to better myself at my own pace. The hints and tips are ideal to make notes of. xx
Sophie Watson – Selby
With demonstration videos and help always on hand, the course is easy to follow and understand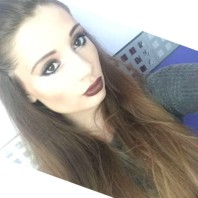 A clear and concise course that allowed me to go at my own pace, with no time limit. A great way to learn and study from home so that you can fit it around your daily lifestyle.
With demonstration videos and help always on hand, the course is easy to follow and understand. The course taught me a variety of techniques and methods to apply make-up and has also given me the advice and guidance I needed to go forward with a career.
The end test is challenging so it is important to study and revise all modules in order to pass.
Summer Wearn – Isle of Wight
It is jam packed with information yet so easy to follow
I am so impressed with this course. For starters it was hugely discounted which saved me money, secondly it is really easy to use.
It is jam packed with information yet so easy to follow and the layout is very clean, clear and precise. I have learnt so much from this course already and I can even revisit modules as and when I need to.
If you are an aspiring Makeup Artist, then this course will definitely lead you on the right path and it teaches you how to deal with clients and how to get the best out of your career.
Esther Lawrence – Manchester
This qualification will aid me in becoming a makeup artist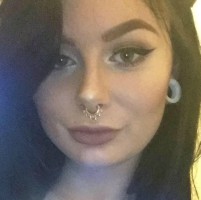 This course has helped me gain a vast amount of knowledge on makeup, the history, the application techniques, the best products to use for certain skin types and textures and a lot more. This qualification will aid me in becoming a makeup artist.
The content is also easy to read and I can take things at my own pace so as to ensure I take in all the information.
I would highly recommend this course to anyone that is interested in gaining skills on how to improve their own makeup application or to aspiring makeup artists.
Charlotte Wayland – Surrey
Thank you so much for helping me reach my goals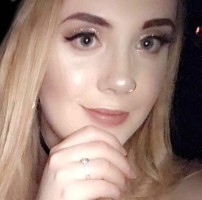 I was extremely worried at first that it wouldn't be what I want in a course but the course is honestly absolutely amazing! It's made to be really enjoyable, fun and easy to complete and best of all in your own time.
I could not recommend New Skills Academy any more! It's now gave me something more to put on to my CV and get my career started in the area I'd love to be in for the rest of my life. Thank you so much for helping me reach my goals and achieve my dreams!
I've recommended to all of my friends and would also recommend to anyone looking into doing a course. Go for it you won't regret it!
Helen Buckwell – Redcar
I am very happy with the programme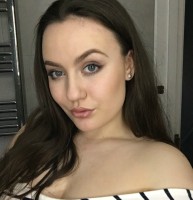 Very interesting topics, I feel like I have expanded my knowledge and have more of an understanding and can use the techniques I have learnt professionally. I feel more confident in my ability!
I enjoyed the videos of the makeup application and thought the flow of the course was very well structured which made it easy to follow. It had me excited to do more and complete next stages as it was in bite size chunks.
I am very happy with the programme thoroughly enjoyed it I wish it was longer so I could learn more. Thank you for the course!
Phoebe Shufflebotham – Shropshire
I will highly recommend to my friends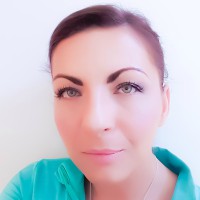 This Makeup Diploma course I wanted to have almost half of my life, from when I was a kid. I really enjoyed studying and was really happy to finish this Makeup Diploma course.
Liked videos in modules, PDF's were easy to save. Not only that I learned new tips on how to do makeup, I also learned how to deal with marketing and advertising for my future business.
I'm sure that will not be the last course that I finished. And I will highly recommend to my friends to this online tutoring as it is great way to gain knowledge. Thank you.
Darija Holm – Dublin
The course content is extremely interesting and informative!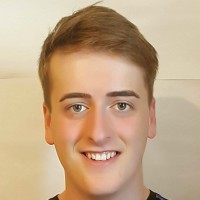 I started this course not too long ago but I am already learning so much! The course content is extremely interesting and informative!
I get excited thinking about what is going to be in each module! I would recommend this course to everybody with a passion for makeup without hesitation! I love the convenience of being able to do this course wherever I am.
Also, the fact that there is no time limit for the course is a plus, this means I can take my time and take notes as I go, without feeling rushed to complete each module fast.
Cian Conroy – Galway, Ireland
10/10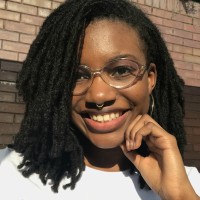 I enjoyed my whole experience! it was not only engaging but it was fun and enjoyable. I was able to study anywhere I was and learn at my own pace, I learned so much and I would do it all again! I would recommend this to anyone.
10/10 professional and had important information and it's really in your best interest. I loved every second and can't wait to do more courses. It had additional information and you don't realise how much you've learnt until you look back, it doesn't feel like studying cause it's so good. If you're a busy person and would like extra qualifications this is the perfect place.
Malaika Knight – Hertfordshire
Example Certificate
This certificate is to verify that
has successfully completed the
MAKEUP ARTIST DIPLOMA
A003151
Daniel Morgan
Head Tutor
Igrow Academy
FAQ's
Who can take the Makeup Artist Diploma course?

Anyone who has an interest in learning more about this subject matter is encouraged to take the course. There are no entry requirements to take the course.

What is the structure of the course?

The course is broken down into 22 individual modules. Each module takes between 20 and 90 minutes on average to study. Although you are free to spend as much or as little time as you feel necessary on each module, simply log in and out of the course at your convenience.

Where / when can I study the course?

You can study the course any time you like. Simply log in and out of the web based course as often as you require. The course is compatible with all computers, tablet devices and smart phones so you can even study while on the move!

Is there a test at the end of the course?

Once you have completed all 22 modules there is a multiple choice test. The questions will be on a range of topics found within the 22 modules. The test, like the course, is online and can be taken a time and location of your choosing.

What is the pass mark for the final test?

The pass mark for the test is 70%.

What happens if I fail the test?

If you don't pass the test first time you will get further opportunities to take the test again after extra study. There are no limits to the number of times you can take the test. All test retakes are included within the price of the course.

When will I receive my certificate?

Once you have completed your test you can log in to your account and download/print your certificate any time you need it. If you would prefer us to post you a certificate to a UK address, there will be an admin charge of £10 (certificates sent internationally may cost more).

How can I pay?

You can either use your Visa, MasterCard, American Express, Solo cards or PayPal account to pay for the online course. Our site uses the latest SSL encryption to ensure your safety. All payments are handled securely by PayPal.

How long after payment can I begin the course?

You can begin the course immediately after your payment has been received. You will create your login details during the checkout process. We will also send you an email confirming your login details.

How long does it take to complete the Makeup Artist Diploma course?

We estimate that the course will take about 20 hours to complete in total, plus an additional 30 minutes for the end of course test.

How long is my certificate valid for?

Once you have been awarded your certificate it is valid for life. The certificate does not expire or need renewing.