Course Details
Course Code: UKMG16CMD
Location: Online
Duration: 90 hours
Cost:

£

899.00
Qualification: All modern browsers and devices
Further Details
Course Access: 12 months
Exams Included: Yes
Compatibility: All major devices and browsers
Approved Course:
APPROVED
Includes the Following Courses
The Microsoft Office Diploma
Please Note: This course uses the Windows version of Microsoft Office 2016. Any other versions will have some differences in the functions.
This comprehensive and all-encompassing course on the most popular and widely used Microsoft Office programs aims to provide you with thorough and detailed knowledge in all areas of Microsoft Office. In fact, this bumper course combines the content of six individual courses, making it the ideal package for those of you who want to solidify your learning on Microsoft Office, for either professional or personal reasons.
Those who work in an office environment or who are re-entering the workplace after a break will really benefit from the structured learning that this course offers, allowing you to hit the ground running at work. However, the course is equally useful for those using Microsoft Office in a personal capacity, as many tasks that you need to do on your home PC will likely involve working on these programs.
Each of the courses which make up this bumper course has been tailor-made to incorporate the key information and skills that you need in order to improve your proficiency in each area of Microsoft. The courses are run with training videos, allowing you to work in an interactive way, and at your own pace.
Let's take a more detailed look at what each course offers you:
What You Will Learn
The combined course covers the following courses in full:
Microsoft Excel for Beginners Certificate
Microsoft Excel Intermediate Certificate
Microsoft Excel Advanced Certificate
Microsoft Word Certificate
Microsoft PowerPoint Diploma
Microsoft Outlook Diploma.
Microsoft Excel for Beginners Certificate
The first of our Microsoft Excel courses is perfect for those individuals who are new to this program or who need to brush up their basic skills with more practice. Completion of this course also offers the ideal foundation before moving on to the more advanced units. It offers simple and clear definitions of some of the key terminology within Excel, such as cells, rows and columns and how to input, edit and delete data. There is also an introductory section on how to create and work with basic formulas and pivot tables, which will be covered in more detail in the Intermediate and Advanced units.
The course also covers how to work with worksheets and tabs in Excel, such as renaming, deleting, hiding, moving and copying.
Microsoft Excel Intermediate Certificate
This unit builds upon the progress that you have made in the Beginners unit to look at more complex functions within Excel such as averages, medians, modes and roundings and the best methods to manipulate such functions to help you to get the information that you want out of the program.
In addition, formatting methods within Excel are covered, including changing texts and backgrounds, adding special characters and using AutoFill options.
Microsoft Excel Advanced Certificate
This unit is the most comprehensive and detailed of the three and aims to prepare you for jobs or situations where you require a thorough and proficient level of Excel. This unit really gets into the detail of the analytical functions of Excel, including more complex formulas such as MATCH, INDEX and VLOOKUP and, crucially, how to decide upon the most appropriate formula for a particular calculation. After completing this unit, you should feel confident to use and manipulate the largest range of Excel formulas and be able to use Excel to its full functionality.
Microsoft Word Certificate
The ability to use Microsoft Word effectively is a crucial requirement of many office based roles. This course on Microsoft Word is an all-encompassing source of information which offers you the opportunity to enhance your skills in this widely-used program. You will learn a wide range of skills here, from the basics of entering text into a Word document, to how to use some of the editing and formatting tools available, including using the toolbars and various design features such as headers and hyperlinks, and many other aspects.
Microsoft PowerPoint Diploma
PowerPoint is a very useful program for those who are responsible for creating and delivering presentations in the workplace. By completing this course, you are taking a big step towards ensuring that your slideshows are professional and polished. The course starts from the beginning, assuming no prior knowledge of the area, and covers the creation of a PowerPoint presentation and the addition and editing of slides within it. You will also learn how to insert and format text, tables, images and graphics into your slides and how to effectively use SmartArt to give your presentations an extra special edge. You will learn effective methods to use linking and annotation features, as well as how to insert notes, comments and handout tools for your presentation.
Microsoft Outlook Diploma
Microsoft Outlook is very widely used as an email and organisation program in both professional and personal contexts and a solid familiarisation with its functionality will help you to really get the best out of using it. Our course will help you to get to grips with composing and responding to emails, including adding attachments and automatic signatures and creating out of office messages. It will help you to set up lists of contacts and create advanced rules to help Outlook work seamlessly for you. You will also learn all about the calendar functionalities, including how to set up meetings, navigating calendars and assigning tasks to others.
The Benefits of our Microsoft Office Course
Studying with us to achieve success in our Microsoft Office combined course can offer you many benefits; not least the confidence and ability to professionally and effectively work with some of the most frequently used administration and workplace systems in the world. Here are some of the other benefits that you can enjoy by undertaking this course:
The course is intuitive and easy to follow, allowing you to work at your own pace and revisit key concepts or areas of difficulty as you need
You can study at home, in your free time and on any compatible electronic device, making access simpler than ever
The courses come complete with video training, helping you to solidify your learning
We offer full online support from our specialists as you progress through the course
There are no entry requirements – simply a willingness to learn
You will receive an industry recognised certification upon successful completion of the course.
Course Modules/Lessons
All my needs were met with New Skills Academy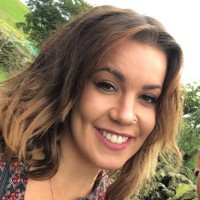 Loved this course, easy to complete and great help with online support. Answered any questions that I had, couldn't ask for more from a course. I have been looking for a course to complete for a while and I am glad that I found this one.
All my needs were met with New Skills Academy. It's user friendly and very easy to navigate through the modules. Have now booked another course to complete with New Skills Academy.
Will be looking to book more from the satisfaction I have had from completing my first course. Also got an NUS Extra card from New Skills Academy which makes it even better.
Rhian Evans – Caerphilly
Example Certificate
This certificate is to verify that
has successfully completed the
THE MICROSOFT OFFICE DIPLOMA
APPROVED
Daniel Morgan
Head Tutor
Igrow Academy
FAQ's
Who can take the Microsoft Office Diploma course?

Anyone who has an interest in learning more about this subject matter is encouraged to take the course. There are no entry requirements to take the course.

What is the structure of the course?

The Microsoft Office Diploma Course consists of 6 courses:
Each course consists of between 34 and 60 individual modules.
Modules can take from 20 to 90 minutes to complete. You are free to spend as much or as little time as you feel necessary on each module, simply log in and out of the course at your convenience.

Do I have to study the courses in a certain order?

No. You can study the courses in any order you choose. If you want to, you can do one module from a course and then move on to the next course.

Where / when can I study the course?

You can study the course any time you like. Simply log in and out of the web based course as often as you require. The course is compatible with all computers, tablet devices and smart phones so you can even study while on the move!

Is there a test at the end of the course?

Yes. Once you have completed all of the modules for each course there will be a multiple choice test.
The questions will be on a range of topics found within the modules. The test, like the course, is online and can be taken a time and location of your choosing.

What is the pass mark for the final test?

The pass mark for each test is 70%.

What happens if I fail the test?

If you don't pass the test first time you will get further opportunities to take the test again after extra study. There are no limits to the number of times you can take the test. All test retakes are included within the price of the course.

When will I receive my certificate?

Once you have completed your test you can log in to your account and download/print your certificate any time you need it. If you would prefer us to post you a certificate to a UK address, there will be an admin charge of £10 (certificates sent internationally may cost more).

How can I pay?

You can either use your Visa, MasterCard, American Express, Solo cards or PayPal account to pay for the online course. Our site uses the latest SSL encryption to ensure your safety. All payments are handled securely by PayPal.

How long after payment can I begin the course?

You can begin the course immediately after your payment has been received. You will create your login details during the checkout process.
We will also send you an email confirming your login details.

How long does it take to complete the Microsoft Office Diploma course?

We estimate that the course will take about 90 hours to complete in total.

How long is my certificate valid for?

Once you have been awarded your certificate it is valid for life. The certificate does not expire or need renewing.