Course Details
Course Code: UKFEC17NAD
Location: Online
Duration: 12 hours
Cost:

£

299.00
Qualification: All modern browsers and devices
Further Details
Course Access: 12 months
Exams Included: Yes
Compatibility: All major devices and browsers
Approved Course:
A008658
Nursing Assistant Diploma Course
Nursing assistants enjoy exciting and rewarding careers in the field of healthcare and are valued members of the medical team. They form a crucial part of the healthcare system in the UK and facilitate effective delivery of healthcare in different institutions such as hospitals, clinics, hospices, eldercare homes and private homes.
Nursing Assistants provide invaluable services including ambulatory, hygiene and adjunct care among other duties. They report to the nurse and are responsible for a wide range of tasks.
This course is designed to provide information on different aspects of becoming a nursing assistant.
What you will learn
The roles and responsibilities of a nursing assistant as well as the science and art of care giving.
How to provide meals and how to feed patents who require assistance.
About safety procedures while handling patients as well as infection control procedures that help minimise the outbreak of disease.
How to record the vital signs and how to report the information to the supervising nurse.
How to provide care for patients with specific needs including patients with dementia or Alzheimer's.
How to handle emergency situations.
As a nursing assistant, you will also become familiar with recognition, management and reporting of pain in patients and promoting adequate sleep and rest.
About communication and relationship-building skills that will help you offer exceptional services to patients and their families.
Lastly, the course will provide tips on preparing a CV and attending interviews as well suggest ways to look for suitable job opportunities.
Benefits of taking the course
The ability to study anywhere at times that suit you
Study at your own pace, with no deadlines: complete it as quickly or as slowly as you like
Use any internet enabled device to study on, including computers, tablets and mobile phones
Follow the course easily thanks to interesting, informative modules, which make studying fun
A convenient online support system, helping you to stay on track throughout the course
A comprehensive curriculum, providing you with the knowledge you need to work in the healthcare sector
Earn a certified, recognised diploma
An affordable cost
Course Modules/Lessons
A great way to learn new skills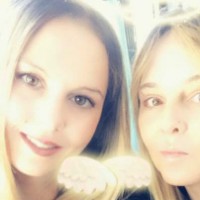 I have just completed my Nursing Assistant Diploma. I found it very interesting and can't wait to start my next course. New Skills Academy I will recommend to everyone who wants to improve their skills.
I enjoy studying with New Skills Academy as you can study at your own pace! I found the website very easy to use. They have a full range of courses for almost any career.
A great way to learn new skills and earn some wonderful awards like discounts and free courses. Easy to follow and help is at hand if you need it. I'm very happy with the course!
Karren Adcock – Gillingham
Example Certificate
This certificate is to verify that
has successfully completed the
NURSING ASSISTANT DIPLOMA
A008658
Daniel Morgan
Head Tutor
Igrow Academy
FAQ's
Who can take the Nursing Assistant Diploma course?

Anyone who has an interest in learning more about this subject matter is encouraged to take the course. There are no entry requirements to take the course.

What is the structure of the course?

The course is broken down into 10 individual modules. Each module takes between 20 and 90 minutes on average to study. Although you are free to spend as much or as little time as you feel necessary on each module, simply log in and out of the course at your convenience.

Where / when can I study the course?

You can study the course any time you like. Simply log in and out of the web based course as often as you require. The course is compatible with all computers, tablet devices and smart phones so you can even study while on the move!

Is there a test at the end of the course?

Once you have completed all 10 modules there is a multiple choice test. The questions will be on a range of topics found within the 10 modules. The test, like the course, is online and can be taken a time and location of your choosing.

What is the pass mark for the final test?

The pass mark for the test is 70%.

What happens if I fail the test?

If you don't pass the test first time you will get further opportunities to take the test again after extra study. There are no limits to the number of times you can take the test. All test retakes are included within the price of the course.

When will I receive my certificate?

Once you have completed your test you can log in to your account and download/print your certificate any time you need it. If you would prefer us to post you a certificate to a UK address, there will be an admin charge of £10 (certificates sent internationally may cost more).

How can I pay?

You can either use your Visa, MasterCard, American Express, Solo cards or PayPal account to pay for the online course. Our site uses the latest SSL encryption to ensure your safety. All payments are handled securely by PayPal.

How long after payment can I begin the course?

You can begin the course immediately after your payment has been received. You will create your login details during the checkout process. We will also send you an email confirming your login details.

How long does it take to complete the Nursing Assistant Diploma course?

We estimate that the course will take about 12 hours to complete in total, plus an additional 30 minutes for the end of course test.

How long is my certificate valid for?

Once you have been awarded your certificate it is valid for life. The certificate does not expire or need renewing.