Course Details
Course Code: UKFEC16OMD
Location: Online
Duration: 15 hours
Cost:

£

299.00
Qualification: All modern browsers and devices
Further Details
Course Access: 12 months
Exams Included: Yes
Compatibility: All major devices / browsers
Approved Course:
A003149
Office Management Diploma
Working in an office environment is one thing, but managing it is something completely different. It takes specific skills and an understanding of the dynamics of people to successfully run an office in an efficient and comprehensive manner. Our Office Management Diploma is designed to provide you with those very skills, allowing you to further your career and move into managerial positions rather than being stuck on the career ladder.
Introduction to our Office Management Diploma
Our Office Management Diploma consists of 18 individual modules that are designed to provide you with a full insight into what is expected from somebody working in a managerial position within an office. By working through these modules it will provide you with a better insight and understanding of the office management environment and how best to deal with a range of situations that may arise from time to time.
Studying this diploma will open up doors for you to go further in your career after receiving your industry approved qualification. You will be required to undertake an examination in order to show that you have correctly understood the various aspects of the modules, allowing you to then move on in your career with a new found confidence.
What you will learn
Throughout the 18 modules you will learn how to handle various situations in the office environment, how to improve certain aspects of your personality, and the way in which you will tackle these problems.
Our modules will guide you through how to improve your own confidence and to be able to identify and better understand your own personality to see how it fits in with the office environment. You will also be taught how to better meet and greet various individuals to make sure that things get off on the right foot and that the all-important first impression is a good one.
In addition, other modules will study the art of communication and its importance within this particular environment. You will also be guided on how to develop a team and get people to work together for the sake of the office. This will include how to create and develop your own administrative systems that fit in with your way of working within the office. Our modules will help you have a better understanding of the financial side of things from budget restraints and keeping supplies topped up. You will also be shown how to handle meetings and staff in general along with their various issues that may arise from time to time.
You will also be shown how to deal with staff promotions and understand how to get to grips with their performance. Legal issues will also be discussed, including equality and diversity policies, alongside writing reports and the importance of health and safety.
Finally, we will take you through social media and its role in the office environment, providing you a full understanding of the different aspects of this industry.
In other words, you will learn:
How to handle staff and understand their performance
The legal side of various policies and health and safety
Communication
How to deal with customers and individuals
The financial side of things
Office layouts
The art of delegation
Social media
How to handle meetings, including chairing them
Benefits
There are a number of clear benefits of studying our Office Management Diploma, it being able to further enhance your career and help to propel you into a different role.
The benefits of studying with us include.
Study at your own pace
Study in your own home
Modules can be accessed on any device
Lifetime access to the modules
Easy to follow modules broken down into segments
Industry approved qualification
Get online support after purchasing our diploma
Further your career thanks to our diploma
Our Office Management Diploma will provide you with all you need to know in order to work within this particular environment.
Course Modules/Lessons
What our students have to say…
An incredibly comprehensive course
I didn't really know what to expect from this course, but I wasn't disappointed at all!
In this course, I saw a little bit of everything, and that's what I really enjoyed.
I have not studied for many years and this course was an excellent way to get back into some personal development in a practical and informative way. One of the best decisions I have made in terms of furthering my career.
An incredibly comprehensive course. I learned a lot of things, it answered a lot of questions. The creators of this course are willing to help students to achieve their maximum potential.
Monica Moisescu – Leicester
I am really enjoying the course and wouldn't hesitate to recommend it to anyone
This course is really comprehensive – it covers so many topics and themes. I really thought that the way the course is set out is very easy to use.
You have the option to print out the course work or work online and the end of module worksheets are great for ensuring that you understand everything by filling in the blanks, answering questions about the topic and so on, you can even revisit modules.
I have only needed to contact support once but the reply was quick and concise.
I am really enjoying the course and wouldn't hesitate to recommend it to anyone thinking of or already working in the Office Management field.
Anna Burns – Manchester
No stress over time limits.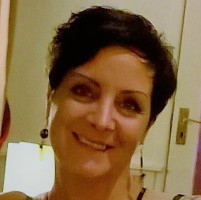 Absolutely loved this course!! I am very happy with my experience in completing this online course with New Skills Academy.
It was an easy process and their website is very easy to get around. No stress over time limits. I worked through the course at my own pace, and from the comforts of my own home.
Very informative and loved the worksheet after each module which gave me a chance to really think about the work needed for the final test and gave me a chance to really understand each module.
I will definitely be putting what I have learned from the course into practice within our office.
Natalie Rogerson – County Durham
Example Certificate
This certificate is to verify that
has successfully completed the
OFFICE MANAGEMENT & RECEPTION DIPLOMA
A003149
Daniel Morgan
Head Tutor
Igrow Academy
FAQ's
Who can take the Office Management & Reception Diploma course?

Anyone who has an interest in learning more about this subject matter is encouraged to take the course. There are no entry requirements to take the course.

What is the structure of the course?

The course is broken down into 18 individual modules. Each module takes between 20 and 90 minutes on average to study. Although you are free to spend as much or as little time as you feel necessary on each module, simply log in and out of the course at your convenience.

Where / when can I study the course?

You can study the course any time you like. Simply log in and out of the web based course as often as you require. The course is compatible with all computers, tablet devices and smart phones so you can even study while on the move!

Is there a test at the end of the course?

Once you have completed all 18 modules there is a multiple choice test. The questions will be on a range of topics found within the 18 modules. The test, like the course, is online and can be taken a time and location of your choosing.

What is the pass mark for the final test?

The pass mark for the test is 70%.

What happens if I fail the test?

If you don't pass the test first time you will get further opportunities to take the test again after extra study. There are no limits to the number of times you can take the test. All test retakes are included within the price of the course.

When will I receive my certificate?

Once you have completed your test you can log in to your account and download/print your certificate any time you need it. If you would prefer us to post you a certificate to a UK address, there will be an admin charge of £10 (certificates sent internationally may cost more).

How can I pay?

You can either use your Visa, MasterCard, American Express, Solo cards or PayPal account to pay for the online course. Our site uses the latest SSL encryption to ensure your safety. All payments are handled securely by PayPal.

How long after payment can I begin the course?

You can begin the course immediately after your payment has been received. You will create your login details during the checkout process. We will also send you an email confirming your login details.

How long does it take to complete the Office Management & Reception Diploma course?

We estimate that the course will take about 15 hours to complete in total, plus an additional 30 minutes for the end of course test.

How long is my certificate valid for?

Once you have been awarded your certificate it is valid for life. The certificate does not expire or need renewing.