Course Details
Course Code: UKFEC16PND
Location: Online
Duration: 10 hours
Cost:

£

299.00
Qualification: All modern browsers and devices
Further Details
Course Access: 12 months
Exams Included: Yes
Compatibility: All major browsers / devices
Approved Course:
A003187
Pet Nutrition Diploma
Whether you work in a veterinary practice, a pet shop or you have a pet you love with all your heart, the pet nutrition diploma can help you ensure you provide your pet with the best food that meets their unique needs and requirements.
Introduction to the Pet Nutrition Diploma
The pet nutrition diploma will provide you with valuable insight into ensuring your pet or your clients' beloved pets are fed the right diet to meet their unique growth needs. The course is broken down into easy to study and manageable modules, which you can study online at your own pace and in your own time.
All the modules are easily accessible online using any device, which enables you to study from anywhere. On completion you will be required to complete a multiple choice test, which you must pass in order to receive your industry recognized certification. In the event you don't pass the first time, you will be given a second chance to go over the modules and then complete the test again.
On successful completion you can download and print your certificate right there and then without delay or you can request that it is posted to you, which will incur a small additional cost.
What You Will Learn
The course is overflowing with valuable information that will provide you with everything you need to know when it comes to pet nutrition. The easy to study and manageable modules cover the following:
Learn about different food types, pet diets and how to read pet food labels to ensure that the pet is given the best nutrition at all times.
Understand the importance of nutrition for pets.
Learn about the digestive system. Learn the difference between herbivores, omnivores and carnivores and what pets eat what.
Identify how the right nutrition can help with disease prevention.
Learn about the different feeding stages in animals and how diet varies from when they are puppies or kittens to when they are adults and what they need to eat as seniors or when pregnant or lactating.
Know what is considered a healthy weight for a pet and learn about various weight issues the pet may experience throughout their life.
Know the reasons why a pet may not be eating and why the pet may be overeating.
Learn everything you need to know about pet food from where to buy it to the difference between cheap and expensive pet foods to how to change your pets diet and more.
Know about snacks and treats for pets and what is acceptable and what is not.
Learn what herbs you can use with pets.
Know what foods should be avoided at all costs.
Identify how essential oils can be important for pets and what essential oils can be used.
Learn about the specific sources of nutrition from proteins to carbohydrates and more.
Learn more about rabbit and guinea pig nutrition and about food that is best for hamsters, mice and rats.
Learn more about basic fish food ingredients, along with the dietary differences in birds.
The modules will also teach you about what reptiles eat and how to feed them along with why it is so important to keep a food diary.
Benefits of the Pet Nutrition Diploma
This Pet Nutrition Diploma is brimming with amazing benefits:
The diploma is recognised in the pet industry.
You can use your certification to fast track your career.
An opportunity to do a job that you love with no entry requirements.
Affordable pricing.
Study at home using your PC, tablet or mobile phone as long as you have access to the internet.
Enjoy the benefits of online support throughout your study experience.
On successful completion, download and print your certificate and have it at hand straight away.
Improve your knowledge of pets.
Use your knowledge to ensure pets in your care receive the best nutrition based on their age at all times.
Course Modules/Lessons
What our students have to say…
I really enjoy it and I would recommend this course to anyone
I bought this course because I wanted to refresh my knowledge about pet nutrition.
I find that the course is easy to understand and remember without any excessive information. I really enjoy it and I would recommend this course to anyone who wants to know more about pet nutrition.I am very pleased with everything..
Veneta Kozhuharova – Chatham
Armed with this course I know I am doing right by my dogs
I stared this course due to all the hype about dog food and what is right and what is wrong, I personally feed my dogs on a raw diet, so I also wanted to make sure I was giving them the best and the right foods, I know raw is the best I also know raw is not for everyone, dog or cat, now armed with this course I know I am doing right by my dogs, and I can help inform others with what I have learned from this.
Gail Plumb – Warrington
Great value
Great value and quick response to purchase.
I have done other courses and they were very expensive. Very handy being able to use my phone to access. I can do work on course while on lunch breaks.
Looking forward to qualifying and being able to find a better paid job with it.
Joanne Chinn – Truro
The knowledge in each package is phemonimal!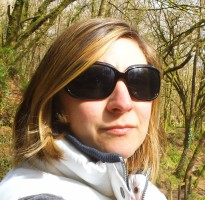 Helpful tips learned during the course and many fun facts. I will be completing 3 more courses after this one. Such a great learning experience. The knowledge in each package is phemonimal!
Each course is broken down into modules to make it easy to break down the course for short breaks and as soon as you sign back in again it remembers where you left off in your course. How clever!
I would highly recommend this course to anyone looking to brush up their knowledge and skills. Best of luck!
Vawn Koch – Reading
Would highly recommend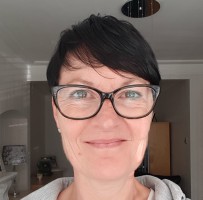 Excellent course was very informative and I thoroughly enjoyed completing it. Compiled of perfect size modules – not too long or short, to the point and excellent value for money.
Great idea to be able to print off each module to not only keep but to be able to refer to for the final exam at the end. Would highly recommend anyone who owns a pet of any type as all the information is relative all round. Great for anyone setting up a business involving pets just as much as a pet owner.
Course run very well and easy to access.
Vanessa Lewer – Kent
Example Certificate
This certificate is to verify that
has successfully completed the
PET NUTRITION DIPLOMA
A003187
Daniel Morgan
Head Tutor
Igrow Academy
FAQ's
Who can take the Pet Nutrition Diploma course?

Anyone who has an interest in learning more about this subject matter is encouraged to take the course. There are no entry requirements to take the course.

What is the structure of the course?

The course is broken down into 17 individual modules. Each module takes between 20 and 90 minutes on average to study. Although you are free to spend as much or as little time as you feel necessary on each module, simply log in and out of the course at your convenience.

Where / when can I study the course?

You can study the course any time you like. Simply log in and out of the web based course as often as you require. The course is compatible with all computers, tablet devices and smart phones so you can even study while on the move!

Is there a test at the end of the course?

Once you have completed all 17 modules there is a multiple choice test. The questions will be on a range of topics found within the 17 modules. The test, like the course, is online and can be taken a time and location of your choosing.

What is the pass mark for the final test?

The pass mark for the test is 70%.

What happens if I fail the test?

If you don't pass the test first time you will get further opportunities to take the test again after extra study. There are no limits to the number of times you can take the test. All test retakes are included within the price of the course.

When will I receive my certificate?

Once you have completed your test you can log in to your account and download/print your certificate any time you need it. If you would prefer us to post you a certificate to a UK address, there will be an admin charge of £10 (certificates sent internationally may cost more).

How can I pay?

You can either use your Visa, MasterCard, American Express, Solo cards or PayPal account to pay for the online course. Our site uses the latest SSL encryption to ensure your safety. All payments are handled securely by PayPal.

How long after payment can I begin the course?

You can begin the course immediately after your payment has been received. You will create your login details during the checkout process. We will also send you an email confirming your login details.

How long does it take to complete the Pet Nutrition Diploma course?

We estimate that the course will take about 10 hours to complete in total, plus an additional 30 minutes for the end of course test.

How long is my certificate valid for?

Once you have been awarded your certificate it is valid for life. The certificate does not expire or need renewing.