Course Details
Course Code: UKFEC16PPD
Location: Online
Duration: 12 hours
Cost:

£

299.00
Qualification: All modern browsers and devices
Further Details
Course Access: 12 months
Exams Included: Yes
Compatibility: All major browsers / devices
Approved Course:
A003189
Pet Psychology Diploma
Pet Psychology is a very in-demand industry right now with pet owners around the world looking for behavioural experts to assist them with their beloved family pet. This training course is designed to provide you with all the knowledge you need to enjoy a successful and enjoyable career in pet psychology and make a difference to many pet owners and their furry friends on a daily basis.
Introduction to the Pet Psychology Diploma
The pet psychology diploma has been designed to provide you with a wealth of knowledge and information regarding animal behaviours and how to deal with them. This course will help you to push yourself forward in your chosen career with the ability to study at any time from anywhere using any device, as long as you have an internet connection.
This online training course enables you to study in your spare time at your own pace, while working a full time job. There is no need to take time off work and travel to a classroom; all the modules are easily accessed online for added convenience.
The pet psychology diploma has been broken down into manageable modules which should take no more than thirteen hours to complete; this is combined with online support to provide you with added confidence during your learning experience.
What You Will Learn
The pet psychology diploma is broken into numerous modules, each one providing you with valuable information and insight and helping you learn what you need to succeed in this career moving forward.
Understand what animal psychology is and why you need to know more about it.
Learn the historical background of pet psychology and how it can be used today.
Identify why you should learn about animal behaviours.
Identify animals' different vision abilities.
Learn about concept formation, what it is and how to use it.
Compare the brains of humans to dogs and see what sets them apart.
Learn more about the brains of cats and dogs.
Understand the emotions exhibited by pets and how to handle them.
Get a good understanding of conditioning, its history, what it is and past experiments.
Identify spatial abilities in animals and also learn how they navigate.
Learn more about pet communication.
Get a good understanding of human language training in working with pets.
Learn about animal training and its history.
Know typical dog behaviours and how they change as the pet gets older. Identify with puppy behaviours and more.
This module will also cover how dogs learn and what reinforcement is and why it is so important when it comes to dog training.
Understand more about dog communication and dog aggression, fears and phobias.
Identify with psychiatric dog behaviours and how to work with them.
Learn about cat communications and actions.
Learn the psychiatric challenges in cats.
Learn about cat aggression and fears.
Get an understanding of aggression and fears in rabbits.
Learn more about gerbils and working with them.
Benefits of the Pet Psychology Diploma
There are numerous benefits to completing the pet psychology diploma online. These include:
Study from anywhere using any device with internet connection.
Study online at your own pace, enabling you to work full time and study after hours to complete your diploma.
Enjoy online support throughout your studying experience.
Comprehensive modules designed to provide you with all you need to know when it comes to pet psychology.
Easy to manage modules.
Approximately fifteen hours to complete. Complete in a few days or a few weeks, it is up to you how long you take to complete the diploma.
Industry recognized certification on successful completion.
Download and print certificate as soon as you receive confirmation that you have passed.
No entry requirements.
Affordable price.
In demand profession – fast track your career.
Course Modules/Lessons
What our students have to say…
I would recommend this course to anyone
The course is really easy to access and the content is simple but contains everything that is needed. All the information is relevant and the modules are broken down into chunks to allow for easy working sessions. There are highlighted areas which are the most important parts that you should know! Overall I would recommend this course to anyone who is considering a career in the animal industry.
Amy Brook – Lincolshire
Very interesting and informative
I have really enjoyed doing this course. I have found it very interesting and informative and would recommend it to anyone who is simply interested in pet psychology or someone wanting to take this on as a full-time career.
It is great for anyone who wants to train their new pets or understand their pets and their behaviours more. The website is very simple and easy to use and the staff have been very polite and helpful and responded in a timely manner. It has also been great being able to learn at my own pace and doing the course a little bit at a time.
Kate Baxter – Stafford
Marvellous experience, and the help of the staff through email were great!
Excellent course that not only gives me the elements to know about my interest but helps me to refresh my previous knowledge about it and about all that is related to. I feel prepared to continue studying at the end of it, and I now work with animals as a volunteer.
I am happy to recommend to every person that wants to continue studying or would simply like to know more about pets. I don't have much time to go to a class or can't because of work.
Marvellous experience, and the help of the staff through email were great!
Silvia Esther Basik – Askelon
I'm really enjoying this course so far, and can't wait to do the next one.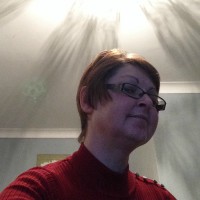 I've been searching for courses based around animals for a long time. Finally found a provider that has a lot of courses in this area. I'm really enjoying this course so far, and can't wait to do the next one.
The course is very easy to follow, with highlighted text so that you can remember the important parts of each module and the fact you can learn at your own speed and access the course for life is great. I am a very busy working mum, and I can now fit my learning around my other commitments in my life.
Bring on future learning!
Sarah Robinson – Northampton
I want to learn all day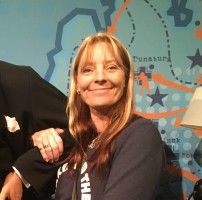 Fantastic course. I have done several animal psychology courses, but this one seems to be more in depth without becoming boring. The course covers the history of animal training from the very origins up to the present day.
I am learning so much and because it's interesting, it's not hard work. I want to learn all day, and do as many courses as I can fit in.
As it's done online, the course can be taken anywhere. I've even been studying in McDonalds, anywhere there is internet. Well done the tutors of this course, fantastic content.
Dee Knight – Salisbury
Example Certificate
This certificate is to verify that
has successfully completed the
PET PSYCHOLOGY DIPLOMA
A003189
Daniel Morgan
Head Tutor
Igrow Academy
FAQ's
Who can take the Pet Psychology Diploma course?

Anyone who has an interest in learning more about this subject matter is encouraged to take the course. There are no entry requirements to take the course.

What is the structure of the course?

The course is broken down into 25 individual modules. Each module takes between 20 and 90 minutes on average to study. Although you are free to spend as much or as little time as you feel necessary on each module, simply log in and out of the course at your convenience.

Where / when can I study the course?

You can study the course any time you like. Simply log in and out of the web based course as often as you require. The course is compatible with all computers, tablet devices and smart phones so you can even study while on the move!

Is there a test at the end of the course?

Once you have completed all 25 modules there is a multiple choice test. The questions will be on a range of topics found within the 25 modules. The test, like the course, is online and can be taken a time and location of your choosing.

What is the pass mark for the final test?

The pass mark for the test is 70%.

What happens if I fail the test?

If you don't pass the test first time you will get further opportunities to take the test again after extra study. There are no limits to the number of times you can take the test. All test retakes are included within the price of the course.

When will I receive my certificate?

Once you have completed your test you can log in to your account and download/print your certificate any time you need it. If you would prefer us to post you a certificate to a UK address, there will be an admin charge of £10 (certificates sent internationally may cost more).

How can I pay?

You can either use your Visa, MasterCard, American Express, Solo cards or PayPal account to pay for the online course. Our site uses the latest SSL encryption to ensure your safety. All payments are handled securely by PayPal.

How long after payment can I begin the course?

You can begin the course immediately after your payment has been received. You will create your login details during the checkout process. We will also send you an email confirming your login details.

How long does it take to complete the Pet Psychology Diploma course?

We estimate that the course will take about 12 hours to complete in total, plus an additional 30 minutes for the end of course test.

How long is my certificate valid for?

Once you have been awarded your certificate it is valid for life. The certificate does not expire or need renewing.