Course Details
Course Code: UKFEC17PAD
Location: Online
Duration: 15 hours
Cost:

£

299.00
Qualification: All modern browsers and devices
Further Details
Course Access: 12 months
Exams Included: Yes
Compatibility: All major devices and browsers
Approved Course:
A006726
Pharmacy Assistant Diploma
This Pharmacy Assistant course will introduce you to multiple aspects of the pharmacy sector.
The ten modules will stimulate your interest in the field of pharmacy. Every aspiring pharmacy assistant can develop his or her personal niche and will have early opportunities to improve their efficacy and competence in the field.
Pharmacy is a unique and enterprising field and you can look forward to enjoying a meaningful and exciting career. The role of a pharmacy is a crucial one and it contributes to the healthcare system in several valuable ways. As an assistant pharmacist, you will enjoy opportunities to interact with patients and dispense medications in line with prescriptions issued by a certified health professional. You will also be in charge of managing stocks, advising patients on dosage regimes, benefits and side-effects of medication and so on.
This course is designed to give you a solid foundation on which you can begin your career as a pharmacy assistant. It will explain work environments, salaries and career advancement, and learning about these topics will help you make an informed career decision.
What you will learn
The course covers these key areas in details, plus much more:
An introduction to the field of pharmacy and how it plays a pivotal role in the UK's healthcare system.
As an assistant, you will be working together with a pharmacy team. You will learn all about the different members of the team.
How to develop your customer service skills.
Checking and management of stocks in a pharmacy: Pharmacy assistants are often in charge of tracking and managing stocks in a pharmacy.
The role of a pharmacy assistant: You will be expected to execute multiple tasks and responsibilities, including management of prescriptions, dispensation of medication, interacting with customers and ordering supplies.
Regulations, health and safety in a pharmacy: There are certain standards of health and safety that are governed by regulations which you will need to follow.
Prescriptions: You will learn how to read and interpret prescriptions and how to avoid mistakes. The course also covers risk assessment and error prevention.
You will learn how to report problems and issues to the pharmacist.
Benefits of the Pharmacy Assistant Diploma
Any student who enrols on this course will find the following features beneficial:
The ability to study from any location as long as you have an internet connection.
The ability to work at a pace that is comfortable for the individual student. The course doesn't impose time limits, so the student can take days, weeks or months to successfully complete the course.
The option to study from any internet connected device, including a laptop, PC or mobile phone.
Course modules that are easy to manage, making the entire process enjoyable.
Continued support to help enhance your training.
Ability to access a full syllabus to help you stay on track.
Enhance your job application by adding the skill to your resume.
Pass the test and receive a certified diploma.
Affordable tuition costs.
Course Modules/Lessons
This was an absolute joy.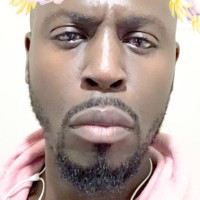 Amazing course, very insightful and surprisingly current. I work in the healthcare industry and this course answered a lot of my questions about the pharmaceutical field and the future relationship between the NHS and the Pharmacies.
What an innovative way to learn. Congrats everyone who put this together. I'm now hungry for further studies. The cost is next to nothing and I would definitely recommend the service to anyone. Actually, I plan to inform my colleagues about my success and will forward them here to try this out and see if they'll be impressed as I am.
This was an absolute joy. Credit to New Skills Academy for offering this.
Steven Kasozi – Harlow
I would recommend anyone to study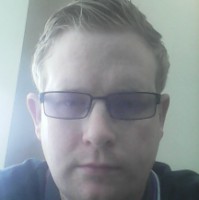 Great course lots to learn and apply very informative, as a pharmacy assistant this course has given me more knowledge and confidence to provide great services to my customers.
Assignments were easy to follow and I would recommend anyone to study a course at New Skills Academy as you can do them in your own time.
Having a certificate not only boosts my confidence, but also shows my employers that i have learnt new skills and have gained more information that is useful for my area of work.
Thanks very much New Skills Academy, I will study with you again!
Shane Hills – Northants
Example Certificate
This certificate is to verify that
has successfully completed the
PHARMACY ASSISTANT DIPLOMA
A006726
Daniel Morgan
Head Tutor
Igrow Academy
FAQ's
Who can take the Pharmacy Assistant Diploma course?

Anyone who has an interest in learning more about this subject matter is encouraged to take the course. There are no entry requirements to take the course.

What is the structure of the course?

The course is broken down into 10 individual modules. Each module takes between 20 and 90 minutes on average to study. Although you are free to spend as much or as little time as you feel necessary on each module, simply log in and out of the course at your convenience.

Where / when can I study the course?

You can study the course any time you like. Simply log in and out of the web based course as often as you require. The course is compatible with all computers, tablet devices and smart phones so you can even study while on the move!

Is there a test at the end of the course?

Once you have completed all 10 modules there is a multiple choice test. The questions will be on a range of topics found within the 10 modules. The test, like the course, is online and can be taken a time and location of your choosing.

What is the pass mark for the final test?

The pass mark for the test is 70%.

What happens if I fail the test?

If you don't pass the test first time you will get further opportunities to take the test again after extra study. There are no limits to the number of times you can take the test. All test retakes are included within the price of the course.

When will I receive my certificate?

Once you have completed your test you can log in to your account and download/print your certificate any time you need it. If you would prefer us to post you a certificate to a UK address, there will be an admin charge of £10 (certificates sent internationally may cost more).

How can I pay?

You can either use your Visa, MasterCard, American Express, Solo cards or PayPal account to pay for the online course. Our site uses the latest SSL encryption to ensure your safety. All payments are handled securely by PayPal.

How long after payment can I begin the course?

You can begin the course immediately after your payment has been received. You will create your login details during the checkout process. We will also send you an email confirming your login details.

How long does it take to complete the Pharmacy Assistant Diploma course?

We estimate that the course will take about 15 hours to complete in total, plus an additional 30 minutes for the end of course test.

How long is my certificate valid for?

Once you have been awarded your certificate it is valid for life. The certificate does not expire or need renewing.