Course Details
Course Code: UKFEC17PSY
Location: Online
Duration: 18 hours
Cost:

£

299.00
Qualification: All modern browsers and devices
Further Details
Course Access: 12 months
Exams Included: Yes
Compatibility: All major devices and browsers
Approved Course:
A009436
Psychology Diploma
Don't have time to sit in a class? Working full time, but still want to advance your education? Look no further – this course can be done anywhere, at any time! This Intro to Psychology course offers up-to-date information about the world of psychology, with an easy-to-follow design. Touching on various branches, including social, cognitive, educational, biological and developmental psychology, as well as the many career options makes this the perfect choice for the student on the go!
Each module within the course covers a different aspect of psychology, including the unique and colourful history and its philosophical origins, failed research studies and their impact on psychological ethics and how the wider discipline has changed over time. Learn about the key figures and history of psychology, while gaining an in-depth understanding of the many processes and theories that are used to develop the field of psychology.
Aside from the theoretical components of the course, which will help you to develop your foundational understanding of psychology, you will also be given opportunities to put them into practice. Through several activities, which are included in each module, you are given an opportunity to think about the concepts you are learning and apply them on a practical level. You will also be tested throughout the material, which will help you to check your knowledge and develop your understanding.
What you will learn
An overview of psychology, including several branches of this discipline
The history of psychology and the key figures that have contributed to each branch
The main theories and processes of psychology
Some of the triumphs and failures of past psychological studies
How the brain shapes human behaviour
The leading research in the field of psychology
The strengths and weaknesses of each branch covered within this course
How to conduct psychological research
The importance of psychology within human development
How this course work can be applied to a career in psychology
Benefits of the course
Learn about a dynamic field
Activities and quizzes throughout each module to check your knowledge
Easy to follow course material
Learn about a variety of psychologies and their real-world applications
You will gain the foundation required to begin a career in psychology
The ability to study from any location with an internet connection
Learn the material at any time and at your own pace.
Lifetime access to the course – no deadlines.
Obtain a recognised certification when completing the course, which will improve your career prospects.
Course Modules/Lessons
It has been so helpful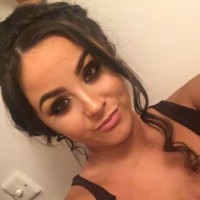 After studying A-Level Psychology, I wanted to further my knowledge and understanding of the subject whilst working too. I found this course and it has been so helpful, it has helped me spark questions and strengthen my curiosity.
I would advise and recommend New Skills Academy to others because there are so many courses to choose from, there is something for everyone and it still offers support and guidance if you need it. You can study in your own time and at your own pace. The achievements are fun too, as you challenge yourself more because you want to earn more achievements!
Adara Malone – Manchester
Would definitely use New Skills Academy again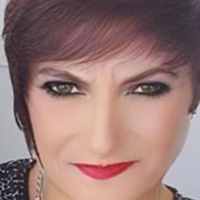 Really enjoyed doing this Psychology Diploma. Easy to understand. Course notes well explained and easy to follow. Help at hand if needed. Would definitely recommend. Helpful information. Helpful tips.
Can read other people's success stories. Would definitely use New Skills Academy again for future courses. Very pleased with the way I achieved my diploma. Have told all my friends and family about the New Skills Academy. Now looking for a new challenge.
Can't wait to start my new course. Would like to thank the team at the New Skills Academy for all their help and support. Thank you.
Donna Fields – Ely, Cambridgeshire
Example Certificate
This certificate is to verify that
has successfully completed the
PSYCHOLOGY DIPLOMA
A009436
Daniel Morgan
Head Tutor
Igrow Academy
FAQ's
Who can take the Psychology Diploma course?

Anyone who has an interest in learning more about this subject matter is encouraged to take the course. There are no entry requirements to take the course.

What is the structure of the course?

The course is broken down into 10 individual modules. Each module takes between 20 and 90 minutes on average to study. Although you are free to spend as much or as little time as you feel necessary on each module, simply log in and out of the course at your convenience.

Where / when can I study the course?

You can study the course any time you like. Simply log in and out of the web based course as often as you require. The course is compatible with all computers, tablet devices and smart phones so you can even study while on the move!

Is there a test at the end of the course?

Once you have completed all 10 modules there is a multiple choice test. The questions will be on a range of topics found within the 10 modules. The test, like the course, is online and can be taken a time and location of your choosing.

What is the pass mark for the final test?

The pass mark for the test is 70%.

What happens if I fail the test?

If you don't pass the test first time you will get further opportunities to take the test again after extra study. There are no limits to the number of times you can take the test. All test retakes are included within the price of the course.

When will I receive my certificate?

Once you have completed your test you can log in to your account and download/print your certificate any time you need it. If you would prefer us to post you a certificate to a UK address, there will be an admin charge of £10 (certificates sent internationally may cost more).

How can I pay?

You can either use your Visa, MasterCard, American Express, Solo cards or PayPal account to pay for the online course. Our site uses the latest SSL encryption to ensure your safety. All payments are handled securely by PayPal.

How long after payment can I begin the course?

You can begin the course immediately after your payment has been received. You will create your login details during the checkout process. We will also send you an email confirming your login details.

How long does it take to complete the Psychology Diploma course?

We estimate that the course will take about 18 hours to complete in total, plus an additional 30 minutes for the end of course test.

How long is my certificate valid for?

Once you have been awarded your certificate it is valid for life. The certificate does not expire or need renewing.