Course Details
Course Code: UKFEC16REC
Location: Online
Duration: 10 hours
Cost:

£

299.00
Qualification: All modern browsers and devices
Further Details
Course Access: 12 months
Exams Included: Yes
Compatibility: All major devices / browsers
Approved Course:
A003190
Reception Diploma Course
Does a career working in an office environment as a receptionist sound like the perfect way for you to move into a completely different industry? Are you aware of what is involved in such a role or perhaps you already believe that you understand it and yet have no idea how to move into this particular type of job? If any of that applies to you then our reception diploma course will be able to provide you with all of the answers and information that you will need to go on and have a successful career within this particular field.
Introduction to the Reception Diploma Course
Our reception diploma course is broken down into 17 easy to follow modules that will take you through the entire position and everything that you need to know in order to become a high-flying receptionist. This course has been designed to guide you through each and every part of being a receptionist from the tasks you will often have to carry out to dealing with people, the business environment and even the importance of correct communication.
By the end of the course you will have gained a wide range of skills that will allow you to not only work within this environment, but also do the job to a higher standard than before. It will allow you to get your foot on this particular career ladder and also help you to plan your future thanks to the skills and knowledge that you will gain from this diploma course.
What You Will Learn
As stated above, there are a number of areas that will be covered throughout this course. The modules take you through various aspects of the job including the different types of receptionists. After that, you will spend time looking at communication with particular interest in the art of talking on the telephone as well as how to leave messages. Communication forms a key role in the job and you will learn how to get your message across and do so in a professional and effective manner.
Furthermore, you will be taken through the use of databases as well as how to make appropriate bookings or reservations with this forming a key part of the entire job. Also, administration is a major part of the job with modules dedicated to that part of the industry as well as covering the legal aspect of things from confidentiality to health and safety issues as well as much more. This is often a role that is overlooked by those unaware of what is included in the job which is why those modules are of the utmost importance.
In addition, you will be taught how to run the reception area in an appropriate manner and also how to help your career to develop from being a receptionist to moving up higher in the administrative industry of which this is playing a key role. There is also a module that will teach you how to be a team player. Finally, you will be taught the importance of technology and the role it plays in the job as this is something that has a central role and failure to understand technology will certainly impede your ability to perform your job to the best of your ability.
In other words, you will learn:
The key roles of a receptionist.
How to run the reception area.
How to communicate effectively.
How to deal with administration.
How to further your career.
How to be a team player.
How to use technology to your advantage.
How to handle databases.
How to make bookings and reservations.
How to organise things correctly.
And much more.
Benefits
There are a number of major benefits of completing our receptionist diploma including the following:
Easy to follow modules from start to finish.
Work on the modules at your own pace.
Work from the comfort of your own home.
Get an industry recognised certificate.
Get full support during your studies.
Have the chance to work in a brand new industry.
Use any device in order to access the modules.
Be able to work in a rewarding environment.
Our receptionist diploma will make it easier for you to change career and to make the kind of progress that you perhaps thought would be impossible for you. Our modules are carefully planned to help guide you through everything you need to know about the role allowing you to flourish.
Course Modules/Lessons
I found this course most interesting
I found this course most interesting. Having been a Receptionist in various industries over the years, and learning more at each location, this course helped focus my thoughts 'back to basics' and made me rethink some of the things I'd learnt. Very helpful, very concise, informative and uncomplicated.
It also gave great insights into the different kind of Reception work which can be so varied. I have been put forward for a Doctors Receptionist vacancy, a 'trade' I haven't ventured into yet, and will take what I have learnt from the course to the interview and hopefully it will stand me in good stead.
Maggie Jones – Taunton
My family members couldn't believe how much I have progressed
I have really enjoyed doing the receptionist course online and I recommend anyone that wants to improve in whatever qualifications they wish to progress in to do it on NewSkillsAcademy.co.uk.
It is very helpful and I have learnt a lot – My family members couldn't believe how much I have progressed and they have actually said that they will probably do the courses online themselves.
I will definitely finish the courses that I still have on here, and maybe do more courses in the future as I have learned a lot and I am willing to learn more as the resources you have on here are brilliant.
Kaoutar Benabdejlil – London
So clear and easy to understand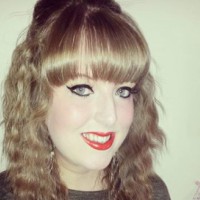 This course has given me the opportunity to develop new skills in a brand new career that I wish to pursue. I took this course shortly after having my daughter, as I did not wish to return to my old job.
I found it so easy to log on to the course whenever and wherever I wanted too, as it is so accessible to use on so many devices and allowed me to learn at my own pace. The course layout was so clear and easy to understand, I had no trouble at all with it.
I feel as though it has given me the confidence to take more courses in this field and expand my knowledge for when I am ready to return to my new career.
Sophie Mellor – Stoke-On-Trent
Example Certificate
This certificate is to verify that
has successfully completed the
RECEPTION DIPLOMA
A003190
Daniel Morgan
Head Tutor
Igrow Academy
FAQ's
Who can take the Reception Diploma course?

Anyone who has an interest in learning more about this subject matter is encouraged to take the course. There are no entry requirements to take the course.

What is the structure of the course?

The course is broken down into 17 individual modules. Each module takes between 20 and 90 minutes on average to study. Although you are free to spend as much or as little time as you feel necessary on each module, simply log in and out of the course at your convenience.

Where / when can I study the course?

You can study the course any time you like. Simply log in and out of the web based course as often as you require. The course is compatible with all computers, tablet devices and smart phones so you can even study while on the move!

Is there a test at the end of the course?

Once you have completed all 17 modules there is a multiple choice test. The questions will be on a range of topics found within the 17 modules. The test, like the course, is online and can be taken a time and location of your choosing.

What is the pass mark for the final test?

The pass mark for the test is 70%.

What happens if I fail the test?

If you don't pass the test first time you will get further opportunities to take the test again after extra study. There are no limits to the number of times you can take the test. All test retakes are included within the price of the course.

When will I receive my certificate?

Once you have completed your test you can log in to your account and download/print your certificate any time you need it. If you would prefer us to post you a certificate to a UK address, there will be an admin charge of £10 (certificates sent internationally may cost more).

How can I pay?

You can either use your Visa, MasterCard, American Express, Solo cards or PayPal account to pay for the online course. Our site uses the latest SSL encryption to ensure your safety. All payments are handled securely by PayPal.

How long after payment can I begin the course?

You can begin the course immediately after your payment has been received. You will create your login details during the checkout process. We will also send you an email confirming your login details.

How long does it take to complete the Reception Diploma course?

We estimate that the course will take about 10 hours to complete in total, plus an additional 30 minutes for the end of course test.

How long is my certificate valid for?

Once you have been awarded your certificate it is valid for life. The certificate does not expire or need renewing.