Course Details
Course Code: UKMEC17SPR
Location: Online
Duration: 5 hours
Cost:

£

299.00
Qualification: All modern browsers and devices
Further Details
Course Access: 12 months
Exams Included: Yes
Compatibility: All major devices and browsers
Approved Course:
A009360
Spray Tanning Certificate
It is now common knowledge that traditional tanning and sunbed treatments are harmful to health. As a result, spray tanning is now one of the most sought-after beauty treatments in the UK. In this course, you will learn how to take advantage of this development by acquiring the skills you need to pursue a career in this field.
During this course, you will become familiar with the equipment used by tanning technicians, the techniques used to apply tanning solution, how to prepare clients in advance of their treatment and how to prolong a tan.
Good technique is essential, but spray tan technicians also need to be mindful of health and safety legislation. You will explore the steps you must take to comply with UK law, including the Health & Safety at Work Act and the Data Protection Act.
You Will Learn:
How spray tanning works and why it is now a popular beauty treatment.
Why all spray tanning technicians need to be mindful of health and safety legislation.
How to ensure your own safety and that of your clients.
How the skin is structured, how it functions and the most common skin diseases seen by dermatologists and beauty therapists.
Contraindications to spray tanning that make treatment inadvisable under any circumstance, and contraindications to tanning that may be negotiated.
How to undertake a client consultation, keep client records and build a strong professional relationship with a client.
How to prepare a client for a spray tan and how to select the correct concentration of tanning solution.
How to operate a portable spray tanning machine, how to maintain it and how to choose the best machine for your business needs.
How to prevent and resolve the most common problems associated with spray tanning.
How to provide aftercare to clients who have received a spray tan treatment.
Benefits Of Taking This Course
You will gain a solid grounding in the skills and knowledge you need to build a career as a self-employed mobile tanning technician.
You will be familiar with the practical and legal aspects of running a spray tan business.
You can study from any location with an internet connection.
Learn the material at any time and at your own pace.
Lifetime access to the course – no deadlines.
Obtain a recognised certification when completing the course, which will improve your career prospects.
Course Modules/Lessons
Allowed me to gain broad yet detailed knowledge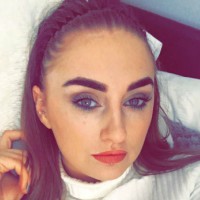 I found the course very interesting, whereby the modules allowed me to gain broad yet detailed knowledge on every aspect of spray tanning, the human skin, working with machinery in a professional yet confident manner and communicating with clients positively.
The course highlights key points throughout the modules to ensure you do not miss vital information. They also offer lots of solutions to various scenarios should you face difficulty when out in the workplace.
The mini tests and video demonstration allows more visual minded students, like myself, to intake information from an alternative angle maximising successful results for all students.
Rachel Cousins – Hertfordshire
Would completely recommend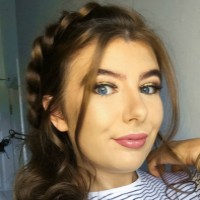 The New Skills Academy gave me the confidence that I needed to start my own freelance spray tanning business. The course content was thorough and fully accredited which I can revisit at any time to refresh.
Would completely recommend to anyone looking for that confidence boost and extra knowledge. Nothing makes you feel better than being able to say you are qualified!
Loved being able to do it in my own time at my own pace as it was available at any time, was much better than committing to an entire day when I have other commitments. It is Amazing!
Phoebe Jones – Liverpool
Example Certificate
This certificate is to verify that
has successfully completed the
SPRAY TANNING CERTIFICATE
A009360
Daniel Morgan
Head Tutor
Igrow Academy
FAQ's
Who can take the Spray Tanning Certificate course?

Anyone who has an interest in learning more about this subject matter is encouraged to take the course. There are no entry requirements to take the course.

What is the structure of the course?

The course is broken down into 4 individual modules. Each module takes between 20 and 90 minutes on average to study. Although you are free to spend as much or as little time as you feel necessary on each module, simply log in and out of the course at your convenience.

Where / when can I study the course?

You can study the course any time you like. Simply log in and out of the web based course as often as you require. The course is compatible with all computers, tablet devices and smart phones so you can even study while on the move!

Is there a test at the end of the course?

Once you have completed all 4 modules there is a multiple choice test. The questions will be on a range of topics found within the 4 modules. The test, like the course, is online and can be taken a time and location of your choosing.

What is the pass mark for the final test?

The pass mark for the test is 70%.

What happens if I fail the test?

If you don't pass the test first time you will get further opportunities to take the test again after extra study. There are no limits to the number of times you can take the test. All test retakes are included within the price of the course.

When will I receive my certificate?

Once you have completed your test you can log in to your account and download/print your certificate any time you need it. If you would prefer us to post you a certificate to a UK address, there will be an admin charge of £10 (certificates sent internationally may cost more).

How can I pay?

You can either use your Visa, MasterCard, American Express, Solo cards or PayPal account to pay for the online course. Our site uses the latest SSL encryption to ensure your safety. All payments are handled securely by PayPal.

How long after payment can I begin the course?

You can begin the course immediately after your payment has been received. You will create your login details during the checkout process. We will also send you an email confirming your login details.

How long does it take to complete the Spray Tanning Certificate course?

We estimate that the course will take about 5 hours to complete in total, plus an additional 30 minutes for the end of course test.

How long is my certificate valid for?

Once you have been awarded your certificate it is valid for life. The certificate does not expire or need renewing.