Course Details
Course Code: UKMGC16TAD
Location: Online
Duration: 40 hours
Cost:

£

899.00
Qualification: All modern browsers and devices
Further Details
Course Access: 12 months
Exams Included: Yes
Compatibility: All major devices / browsers
Approved Course:
A003097
Includes the Following Courses
Teaching Diploma – 5 Courses in 1 - CPD Approved
Have you dreamed of being a teacher or do you have a passion for working with children? Our teaching diploma course can provide you with a great online education experience with five courses rolled into one for added convenience.
Our online course is compatible with all devices, which enables you to study at any time based on your availability using any device you feel comfortable with, whether it's a computer, laptop, tablet or smartphone.
Introduction to Teaching Diploma
The teaching diploma provides you with 82 information packed modules that takes approximately 40 hours to complete. The course gives you a lifetime access to the modules so you can refer back to the modules as and when you need to. During your studies you enjoy online support at all times.
This diploma is CPD approved to give you complete peace of mind.
What you will learn
This course comprises of five separate courses which provide you with the knowledge and skill you need as a teacher in the modern UK school. The modules will teach you the following:
SEN Diploma - CPD Approved
Introduction to Special Educational Needs.
The history of SEN. In this module learn the definition of special educational needs.
Understand constructivism in the classroom and know your role as a teacher.
Know the SEN Code of Practice. Get to understand it, know the key points and how to implement it into your classroom.
Get an understanding on SENCO.
Learn the different types of needs. Get a good understanding on how to manage severe learning disabilities in your classroom along with identifying different physical disabilities.
Learn how to manage your time effectively, understand the consequences of bad behaviours and recommended methods for teaching social skills.
Understand physical difficulties, sensory difficulties, cognitive impairments and so much more.
Learn essential tips on dealing with children with autism and how to interact with them and help them learn in your classroom.
Know why it's so important that you have SEN knowledge.
Understand how to identify special learning difficulties.
Understand how to manage anger.
Gain valuable teaching approaches and strategies which you can incorporate into your classroom.
Know the educational outcomes and your responsibilities.
Teaching Assistant Diploma - CPD Approved
Learn how to train as a teaching assistant in the United Kingdom.
Get a good understanding of schools as organisations.
Learn how to support the development of students.
Identify the best ways to support the school and the teacher.
Tips to apply learning activities. Understand what activities will help with critical and creative thinking.
Understand the best ways to teach numeracy skills.
Learn about information and communication technology in the classroom.
Understand the importance of play and learning.
Learn how to support students with special educational needs.
Identify how to determine students that are gifted and talented and how to work on this to help them be the best they can be, embracing their gifts.
Determine how to work with children who do not speak English as their first language.
Tips on how to engage in personal development and manage behaviour at all times.
Learn how to get parents involved in their child's learning.
Know how to lead in extracurricular activities.
Autism Awareness Diploma - CPD Approved
Introduction to Autism
Learn what conditions are related to autism
Gain an understanding of the autism spectrum
What challenges young people with autism have to deal with
Learn about the main causes of autism and how it is diagnosed
ow people on the spectrum communicate
Understand autistic behaviour patterns and setting limits
Learn about the myths and theories connected with autism
The different approaches used to treat and assist people with autism
The importance of encouraging autistic children to socialise
Best practices when dealing with autistic individuals, whether at home, school or in the community
Organisational systems to help an autistic individual
Important ethical and legal considerations that must be made when working with people with autism
How to increase awareness about autism spectrum disorders
ADHD Diploma - CPD Approved
Introduction to ADHD
How a child with ADHD acts within a family and how parents can deal with the condition
The symptoms to look out for and how to get a diagnosis
Gain an understanding of how ADHD affects a child
How ADHD affects a child in their adolescent years and how they can move forward into adulthood
The latest research on adults with ADHD and how to get treatment
Medication used to treat ADHD and the alternative therapies available
How parents can seek help for their child
The challenges faced by someone with ADHD and those around them
Common misconceptions regarding ADHD
The future for someone with ADHD
Examples of success stories of those with ADHD
How to help someone with ADHD
Advice on where to get further help
Dyslexia Diploma - CPD Approved
Gain an understanding into what dyslexia is
The symptoms and causes of dyslexia
How dyslexia is diagnosed
Learn about the different types of dyslexia
Understand how dyslexia affects the learning of phonics
Why individuals struggle with writing and spelling
Learn techniques for improving speaking skills
What difficulties are associated with dyscalculia
How dyslexic students can learn science subjects
Learn about the Multi-Sensory Structured Language method of teaching
Learn how to cope with dyslexia in the workplace
Understand how other conditions are often seen with dyslexia
Find out about the treatments used to help with dyslexia
Why and when dyslexia can be classed as a disability under the law
Benefits
There are numerous benefits to taking this Teaching Diploma course. The advantages are as follows:
Fast track your career.
Boost your knowledge and skill.
Study at your own pace. You can complete the course full time or part time depending on your schedule.
Enjoy online support throughout your studies.
Get five courses combined into one at an affordable price.
Take advantage of the lifetime access to the modules for future reference.
Study modules online and with any device linked to the internet.
CPD Approved.
Industry recognised certification on successful completion.
Download and print your certificate immediately on completion.
Gain valuable insight and knowledge you can start using in the workplace without delay.
Course Modules/Lessons
Very clear and easy to follow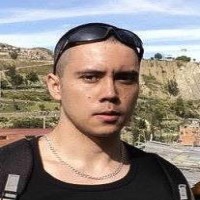 Was really nice to be able to sit through an online course and fly through it.
This is because my learning styles are predominantly read/write and/or kinaesthetic so being in a classroom listening to teachers is often mind numbing and other students tend to hold me back. This course was great for allowing me to work through at my own pace.
It was also great value for money and although I didn't need to request for student support, all confirmation emails came through quickly and efficiently so I am overall pleased with the service.
Good job New Skills Academy, looking forward to learning with you more in the future.
Christian Roach – London
Example Certificate
This certificate is to verify that
has successfully completed the
TEACHING DIPLOMA
A003097
Daniel Morgan
Head Tutor
Igrow Academy
FAQ's
Who can take the Teaching Diploma course?

Anyone who has an interest in learning more about this subject matter is encouraged to take the course. There are no entry requirements to take the course.

What is the structure of the course?

The Teaching Diploma Course consists of 5 courses:
Each course consists of between 11 and 22 individual modules.
Modules can take from 20 to 90 minutes to complete. You are free to spend as much or as little time as you feel necessary on each module, simply log in and out of the course at your convenience.

Do I have to study the courses in a certain order?

No. You can study the courses in any order you choose. If you want to, you can do one module from a course and then move on to the next course.

Where / when can I study the course?

You can study the course any time you like. Simply log in and out of the web based course as often as you require. The course is compatible with all computers, tablet devices and smart phones so you can even study while on the move!

Is there a test at the end of the course?

Yes. Once you have completed all of the modules for each course there will be a multiple choice test.
The questions will be on a range of topics found within the modules. The test, like the course, is online and can be taken a time and location of your choosing.

What is the pass mark for the final test?

The pass mark for each test is 70%.

What happens if I fail the test?

If you don't pass the test first time you will get further opportunities to take the test again after extra study. There are no limits to the number of times you can take the test. All test retakes are included within the price of the course.

When will I receive my certificate?

Once you have completed your test you can log in to your account and download/print your certificate any time you need it. If you would prefer us to post you a certificate to a UK address, there will be an admin charge of £10 (certificates sent internationally may cost more).

How can I pay?

You can either use your Visa, MasterCard, American Express, Solo cards or PayPal account to pay for the online course. Our site uses the latest SSL encryption to ensure your safety. All payments are handled securely by PayPal.

How long after payment can I begin the course?

You can begin the course immediately after your payment has been received. You will create your login details during the checkout process.
We will also send you an email confirming your login details.

How long does it take to complete the Teaching Diploma course?

We estimate that the course will take about 40 hours to complete in total.

How long is my certificate valid for?

Once you have been awarded your certificate it is valid for life. The certificate does not expire or need renewing.